InfiNet Wireless, one of the world's leading manufacturers of Broadband Wireless Access (BWA) communications solutions, brought its wealth of experience to this year's Gulf Information Technology Exhibition (GITEX) 2015, which took place at the World Trade Centre in Dubai, UAE between the 18th and 22nd of October.
GITEX 2015 attracted more than 150,000 visitors from over 150 countries who were able to see first-hand new tech solutions presented by more than 3,700 companies.
InfiNet Wireless used the event as a platform to announce its new professional services including wireless network design and optimization. These new services include coverage and electromagnetic compatibility simulations using state-of-art computer-aided engineering software.
The team also showcased the revamped InfiMAN 2x2 and InfiLINK 2x2 solutions to numerous visitors from the Middle East, Africa, India and Central Asia.
InfiLINK XG, InfiNet's top-of-the-range point-to-point solution has attracted a lot of interest due to its field-proven capacity up to 480 Mbps, exceptional spectral efficiency as high as 13 bps/Hz and connectivity in excess of 100 km.
InfiNet's position as the market leader in the Middle East and North Africa has been confirmed by a number of high-profile projects implemented by its partners over the last few years, including public safety networks in major cities, Red Sea resorts and Ain Sokhna highway in Egypt, campus networks in the largest universities in the Kingdom of Saudi Arabia, including King Abdulaziz University and Najran University and nomadic SCADA network covering an oilfield in Oman. Several tier-one telecom operators have also selected InfiNet Wireless as their solution provider for fixed broadband wireless networks including Ooredoo (Oman), Zain (Kuwait) and ITC (Saudi Arabia).
InfiNet Wireless is very well-respected in the region thanks to the exceptional quality and reliability of its solutions which allow operation in adverse climatic conditions including extremely high temperatures.
Dmitry Okorokov, Chief Executive Officer at InfiNet Wireless explains, "I'm sure that InfiNet Wireless has chosen the right growth strategy for this rapidly developing region. We have significantly increased the number of our deployments in the Middle East and North Africa over the past few years and we will continue with our strategy to support our customers across the region expanding our presence and addressing their specific requirements."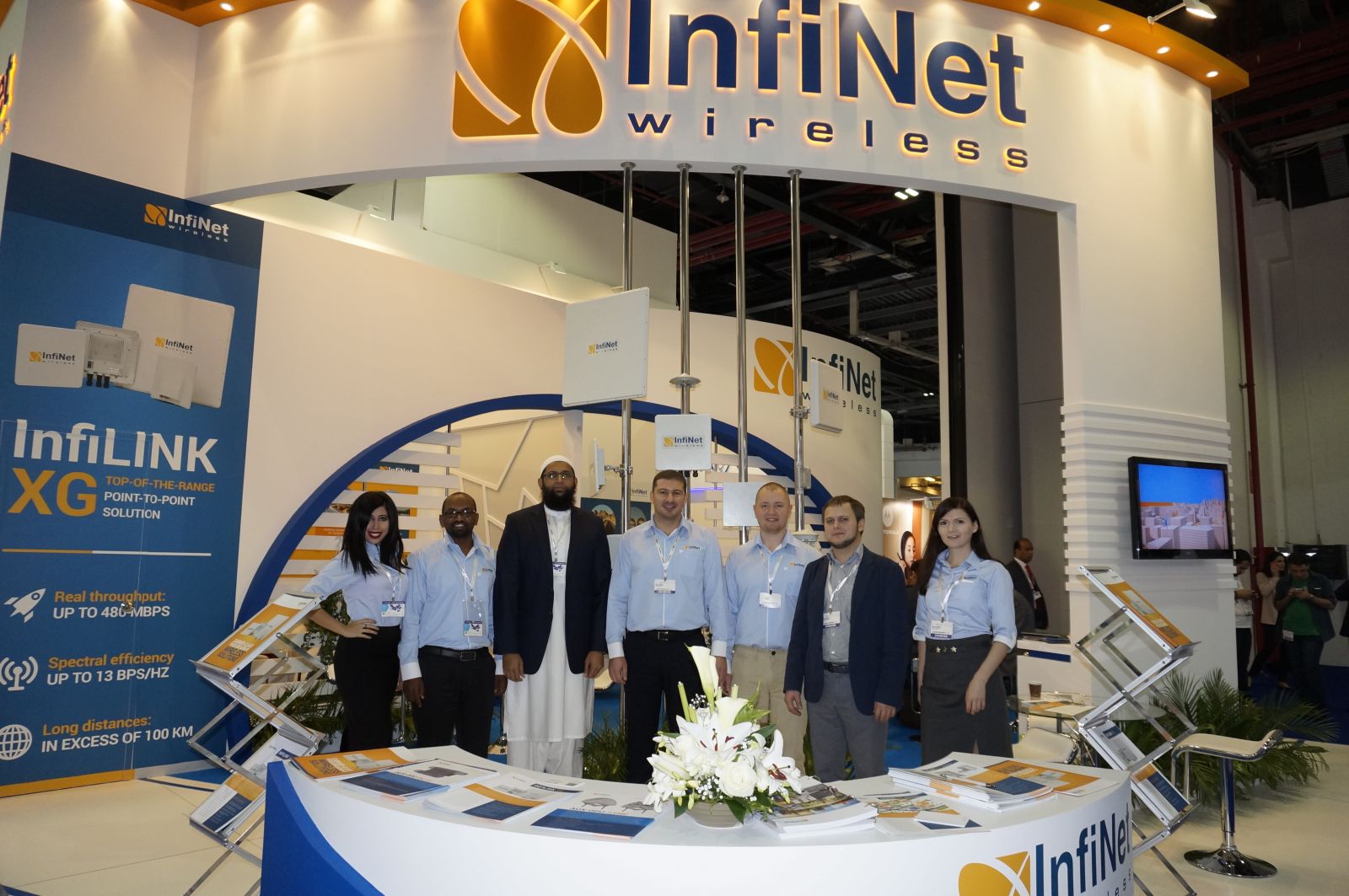 ​
​
​