InfiMONITOR NEXT – Wireless Network Monitoring and Management
​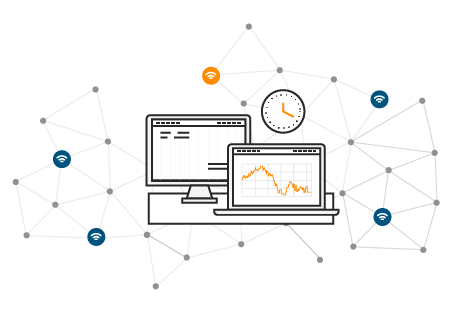 InfiMONITOR NEXT - a wireless network monitoring system that provides tools for monitoring and centralized management of Infinet wireless devices.
InfiNet team doesn't just produce equipment for wireless access, we're also trying to design a comprehensive ecosystem, which creates conditions for the most effective use of our products.
Centralized configuration and firmware management simplifies the network operation and helps to increase its reliability.
InfiMONITOR NEXT key features
Automatic devices operation changes monitoring and the incidents formation in accordance with configured rules.

Wireless devices configuration management with version control.

Device firmware management.

Automatic hosts and links detection.

Topological and geographical network maps.
Monitoring
The device menu contains all its key parameters and links values.

The automatic detection function ensures the timely addition of new devices and their links.

Geographical and topological maps help to monitor the state of both individual segments and the wireless network as a whole.
Incidents
Provides flexible configuration of rules to create incidents.

Enables you to assign rules to create incidents for different hosts groups.

Possibility to assign a responsible person and store the history of work on the incident.

Email notifications to corresponding employees.
Configuration management
Configuration version control.

Automatic return to the previous configuration version in case of connection with the device loss.

Enables you to change any configuration in the system on demand or at a set time point.

Compares and shows the differences between the two configurations.
Firmware management
Update firmware for either one device or a whole group.

Choose between on-demand or scheduled update features.

Firmware catalog with flexible filtering.
Installation and maintenance
InfiMONITOR NEXT is distributed as an OVA image under VMware ESXi hypervisor control.

The initial configuration wizard will help you configure the key parameters and start operating the monitoring system.
Download
You can download InfiMONITOR NEXT distributive now, the product includes license, allowing to monitor up to 30 devices for free.