InfiNet Wireless, the global leader in fixed broadband wireless connectivity attended this year's Andicom, held in Cartagena between August 31st and September 2nd, and brought with it a wealth of global experience in wireless technology from all sectors of the industry.
This was the first time that InfiNet Wireless participated in Andicom. The event saw more than 500 companies from different vertical sectors attend, such as services providers, government entities, banks, mining and energy companies. Among them were leading global technologies players which specialise and are considered experts in Fixed Broadband Wireless Access (FBWA) solutions, just like InfiNet Wireless. The show also had more than 2500 attendees who were eager to ask questions, exchange ideas, learn from our experiences and our latest wireless projects.
The whole event was a combination of educational conferences where various network issues and technologies were discussed, and a more commercial approach where visitors were given the opportunity to see, touch and explore the Infinet solutions showcased. Conference themes included the use of social networks for content generation, Hyperloop technology and new wireless developments which could potentially benefit Colombia in this new and peaceful age of the country.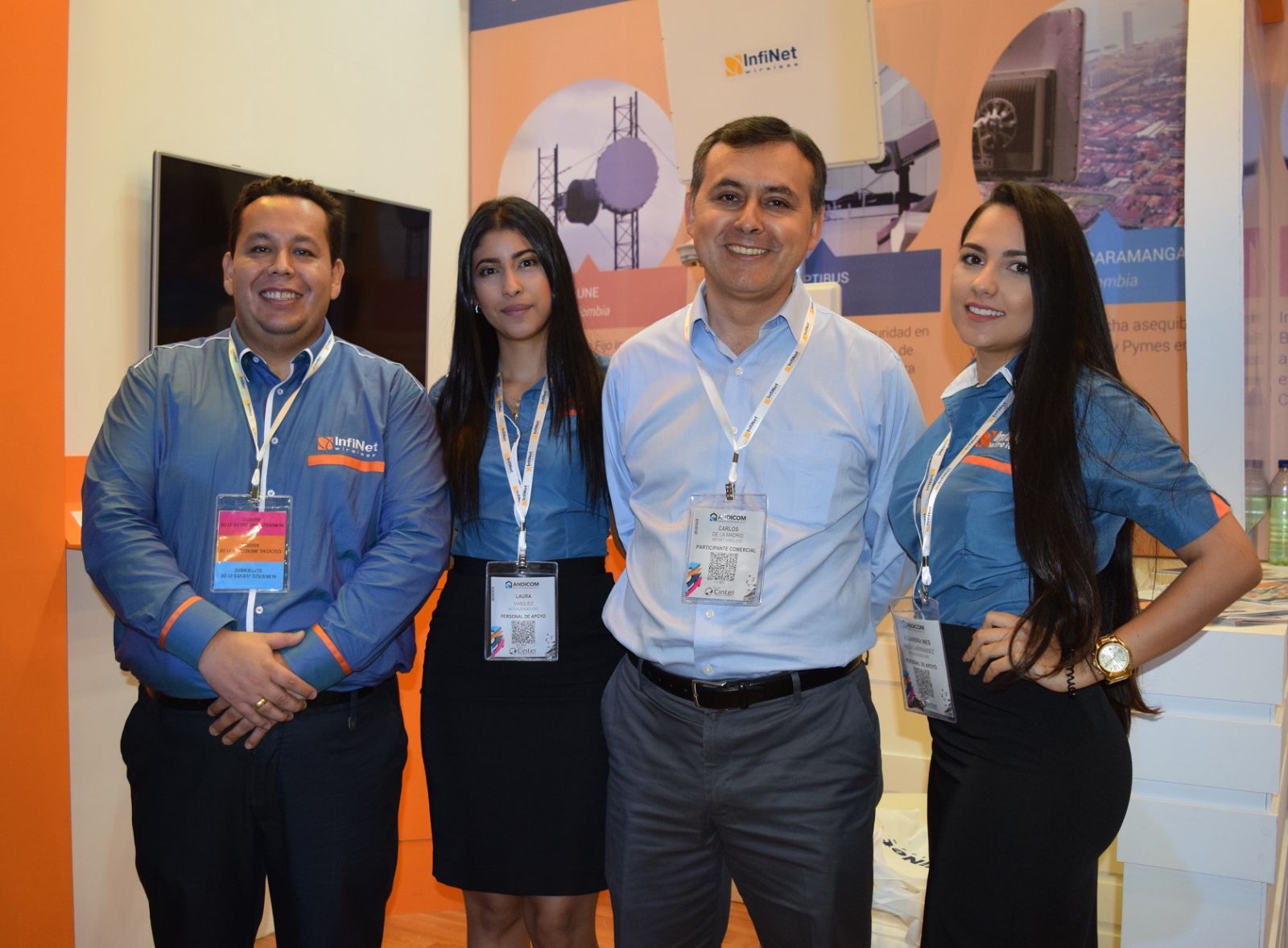 We showcased the entire InfiNet Wireless product family during Andicom, but it was the InfiLINK XG that attracted the most attention thanks to its ability to provide solutions for a multitude of needs, from high speed networking that can transport high-definition IPTV while saving the costs normally associated with fiber optics solutions, to new ways of providing a fiber optic backup solution in metropolitan areas experiencing adequate funding issues.
Our team also took part in a speaking spot at the academic conferences to explain the advantages of deploying solutions for utilities most often used for applications such as Telemetry, Surveillance, Video Analytics and Data in productive environments based on a wireless infrascruture. We were very pleased to have received such excellent public participation and enjoyed exchanging interesting opinions and ideas from like-minded professionals from various industry backgrounds.
Carlos De La Madrid, Latin America Business Development Manager at InfiNet Wireless commented: «ANDICOM is for us a unique event in the region. We generated a lot of interest for our solutions during the show and visitors were particularly interested in the high capacity and ultra-reliability of our products, some of which have been specifically designed for for video transmission and which can deliver the highest levels of image quality. This event has been invaluable in helping us to raise awareness of our brand and showcase our best in-class solutions for Latin America in general, and Colombia more particlaurly. We are confident that the high levels of interest shown will see the InfiNet brand being deployed in even more strategic projects in the region in the very near future».