InfiNet Wireless, the global leader in fixed broadband wireless connectivity, has today announced the official signing of Conian Technology as its main distributor for the Dominican Republic. Conian Technology is the partner operating in the Caribbean and will work with InfiNet Wireless to bring its latest connectivity solutions to the region.
The Latin American region is experiencing significant growth for InfiNet Wireless and the company's commitment to this region was again demonstrated with its first ever LATAM partner conference, organised in Punta Cana and which saw more than 50 partners from across the region gather to hear updates on the latest technologies offered by Infinet Wireless and share experiences from other parts of the world.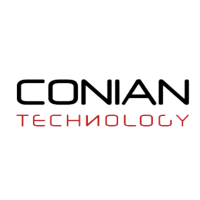 Conian Technology is a value added distributor (VAD) operating for more than 20 years in the fields of IT and telecoms. Using Infinet Wireless' range of solutions, Conian's main objective for the coming years is to add significant value to its own customers and improve connectivity throughout the Dominican Republic.
"Our mission is to provide our customers with the highest quality and reliable solutions that they will value for a long time; Infinet Wireless is bringing to us the right technology and at the perfect time," said Martin Alejandro Santana, CEO of Conian Technology. "We are very excited to be appointed as the main distributor for the Dominican Republic," added Mr Santana.
Conian's initial focus will be on the InfiLINK XG, the newest edition to the InfiNet Wireless product family. The XG – a record-breaking and innovative Point-to-Point solution – is a software defined radio with a competitive 480Mbps throughput in both licensed and unlicensed bands.
"The InfiLINK XG is a product that is going to guarantee our clients a future-proof solution because no additional hardware will be required to cater for future needs, just a software updates." said Elvyn Gomez, Senior Engineer at Conian Technology. "The adaptable nature of this technology gives our customers the added value they are looking for, and not only are they buying wireless units to deploy in their networks, but they are also buying a long-term relationship with InfiNet Wireless and Conian Technology."
Conian's current market focus is on the tourism and video surveillance sectors in the Dominican Republic. The company has also carried out projects in the country's electricity generation and distribution markets, working closely with the Electrical Service Providers (ESPs) in order to modernise their infrastructure through the deployment of InfiNet Wireless' solutions for more reliability and higher productivity. As a group with more than twenty years' experience in the industry, Conian Technology have already deployed various networks in the country for such customers as Orange Dominicana (ex-France Telecom), Barrick Gold Dominicana - one of the largest mining groups established in the country, and EDESUR - an electricity distributor. Other customers include financial entities in the Dominican Republic, as well as local electricity plants and generators, metal producers, hotels, car dealerships, etc.
To read more about the InfiNet Wireless and its successful deployments across the globe, please visit http://infinetwireless.com/success-stories
Connect with InfiNet Wireless on social media: @InfinetW