InfiNet Wireless, the global leader in fixed broadband wireless connectivity, brought its wealth of experience to this year's Mobile World Congress, held in Barcelona from 22nd to 25th February 2016.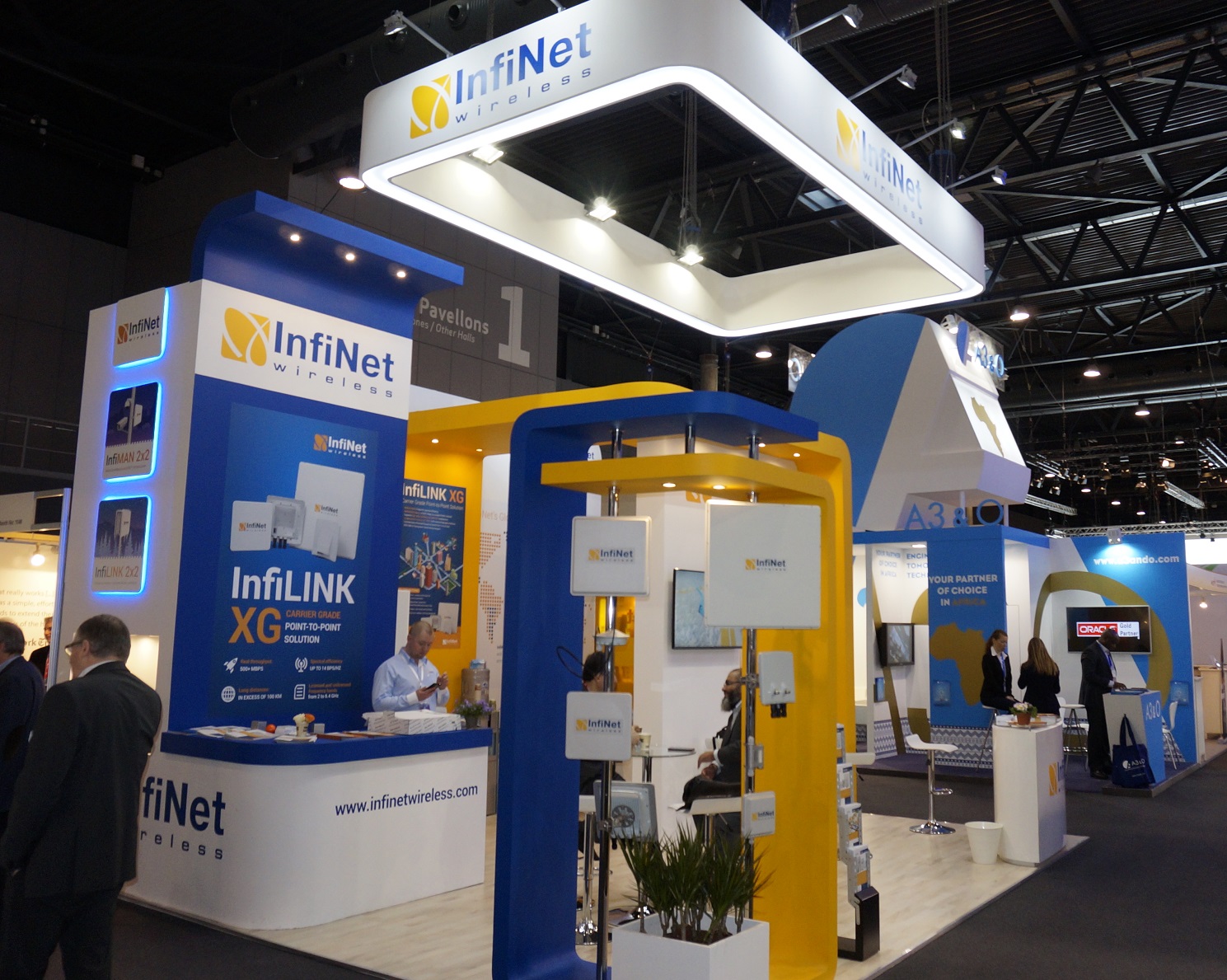 This was the second year that InfiNet Wireless exhibited at the show and a large number of existing customers visited the booth, sharing positive reviews of the wireless equipment currently deployed and to understand more about the new products on offer.
The overall number of visitors and meetings at the InfiNet Wireless booth doubled in comparison to last year's exhibition. The specialist wireless team held negotiations with representatives from telecom operators, large enterprises, and distributors about future projects, creating trials within new regions and to discuss 5G market trends.
All of the InfiNet Wireless product families, including InfiLINK XG – one of the best in class solutions for building mobile backbone networks, networks for Internet Service Providers (ISP's) and private corporate networks were presented at the show.
Mobile World Congress has shown that the InfiNet Wireless brand and equipment is held in high regard not only amongst its customers, but also its competitors and industry journalists. Media representatives were interested in applications in the various locations around the globe, and the growth and demand for wireless solutions by European telecom operators, as well as the market development for further broadband technologies over the next two-to-three years.
Dmitry Okorokov, CEO at InfiNet Wireless commented: "It is safe to say that the exhibition was very successful for our company and the results have exceeded our expectations. Mobile World Congress is the central location for meeting the world's experts in mobile and wireless communications and we have once again seen continued interest and further opportunities for collaboration with existing and new partners. We will certainly be taking part in next year's Mobile World Congress show."