Technological radio network in the Gulf of Finland
Technological radio network in the Gulf of Finland
Sector: Transportation
The project – which concluded in April, 2015 – aimed to deliver technology upgrades, communications services and IT efficiencies to a number of Rosmoport's operational divisions.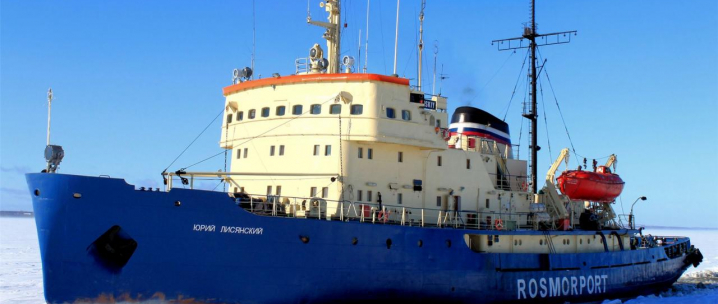 Project realization date - 2013
Rosmoport was founded in 2002, aiming to speed up the development of Russian sea transport infrastructure, providing safe navigation through navigable waters of Russian seaports and increasing the competitiveness of Russian seaports under its remit.
As one part of its ongoing investment to improve services to its clients and to increase the efficiency to its operations, Rosmoport has been investing in a programme of modernisation across its technology and communications infrastructure base; more recently, the territories covering the eastern part of the Gulf of Finland – an area which covers more than 10,000 m2 of territorial land and waters, including the ports of St. Petersburg and the Leningrad region of Kronstadt, Ust-Luga, Vysotsk and Primorsk. – has been an area of focus for this programme.
The project aims to deliver a technology upgrade to communications services and overall operations efficiency to a number of Rosmoport's divisions including the Port Administration Authorities through to radio engineering posts, customs, marine operations - and even extending out onto seaborne vessels such as icebreakers, harbor pilot services and merchant ships operating in the Gulf of Finland.
The key challenge was to provide a system that delivered consistent levels of reliable and uninterrupted services for data, video and voice (VoIP) transmission across the entirety of the planned network – including to vessels at sea – whilst conforming to the stipulated Quality of Service (QoS) requirements. The system would need to provide capability to at least 300 subscribers – as well as to simultaneously support two distinct classes of user: fixed subscribers, located at stationary points, that would connect through a wired WiMax connection at a total throughput of 50 Mb/s; and mobile subscribers, moving at up to 50 knots on vessels within range of the system.
The most challenging part of a system was to provide a seamless and reliable wireless communications to moving vessels at the sea. Multiple extensive trials were conducted aboard two icebreaking vessels as well as the pilot boat verified the network's ability to providing lossless and high-capacity bandwidth in a variety of weather conditions: travelling at a minimum of 12 knots, the transmission speeds were measured between 4 Mbps and 42 Mbps for uninterrupted data, voice and video services, concluding that the system was completely viable for seaborne wireless broadband communications.
Following the success of the initial trials of the system, the network was commissioned and installed. Now 33 Base Stations supporting 200 stationary subscribers have been installed at numerous seaport locations across the region. The system provides up to 50 Mb/s broadband wireless access capability to subscribers located – in some cases - over 20km from each base station. The network has also been extended to 16 icebreaking vessels, with plans in place to connect over 100 more vessels to the network in the near future.
Commenting on the success of the project, Igor Malygin, deputy head of Geyzer-Telecom's system integration and development department explained: "This was both a very interesting and a very challenging project, and proved the immense capabilities and flexibility of InfiNet Wireless wireless broadband technology and expertise. Before the project could even start, a range of complex tests had to be undertaken to prove the viability of the technical design solution proposed by InfiNet Wireless. Having proven it in the field, the application of this technology to marine systems' radio networks has now given us the confidence to extend into more similar scale projects - both in Russia and beyond - with InfiNet Wireless proving it can tackle and solve the toughest of technical challenges."
Objectives:
To provide a flexible wireless coverage to both mobile and fixed locations;
To improve the network efficiency and technical operating characteristics of the existing WipLL (Wireless Internet Protocol Local Loop) technology, and provide expansion capability beyond the limits of this existing technology infrastructure;
The consolidation of all government organization network infrastructures around the Gulf of Finland region into a single, cohesive network infrastructure;
To provide network users with high speed Internet and database access;
To provide commercial communication services across all commercial organisations operating in and on the waters along the coast and the eastern part of the Gulf of Finland.
Challenges:
To provide uninterrupted Data, video and VoIP transmission services;
24x7 reliability, even in the harshest of environments and associated extreme weather conditions;
To design a system which ensures the confidentiality and integrity of any transmissions across the network, providing a 'cast-iron' guarantee against intrusion prevention and unauthorized network connection.
Solution:
33 InfiMAN 2x2 Base Station sectors;
200 InfiMAN 2x2 subscribers.