Infinet Wireless, the global leader in fixed wireless broadband connectivity, has opened a new regional office in India in line with the company's growth strategy of accessing emerging markets. This new presence will be managed by Hari Shanker Pandey, a Regional Director. Mr. Pandey has considerable experience in the telecom and high-tech industry having been in charge of business development and sales growth in various companies. He will steer the strategic growth directions of Infinet Wireless by applying his knowledge and skills to work on expanding Infinet Wireless' presence in India and nearby countries.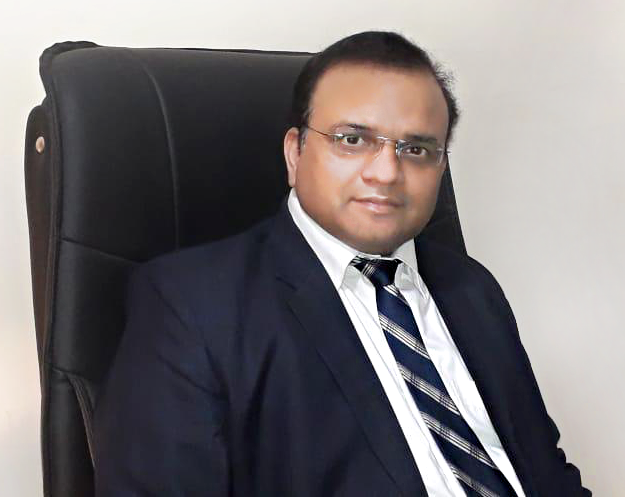 Infinet Wireless' office in this region was opened at the beginning of 2021. At the moment, the company is actively preparing the ground for testing deployment of its equipment and dealing with local partners and integrators. Infinet Wireless' goals in the market are to reach out to local telecom segment, including connection provision to corporate and municipal clients, as well as middle-scale and large-scale operators; organizing radio links with mobile objects in the mining industry and deployment of technological lines for customers of different types.
Infinet Wireless is planning the launch of its innovative solutions to a completely new market for the company, starting with its Quanta 5 / Quanta 6 product family aimed at organizing PtP radio links. In addition, Infinet Wireless can offer base stations and subscriber terminals of InfiMAN Evolution product family. These provide excellent throughput for PtMP radio links, and are compatible with Infinet Wireless products of previous generation, enabling operators to both deploy new infrastructures and expand coverage of existing networks in the 4.9–6.5 GHz range.
One of the most outstanding features of Infinet Wireless devices is that it can work in the harshest weather conditions, as are typical for India, which is famous for its extremely high humidity and heavy rains, while in the highlands, low temperatures and strong winds can be a feature as well.
Infinet Wireless products are also well-known for having one of the world's longest mean times between failures, which is almost 10 years. It can be said that Infinet Wireless solutions represent carrier-grade products, whose quality is assured by Service Level Agreement (SLA).
'India is a very prominent market for Russia, and we're proud of the fact that Infinet Wireless, being a company of Russian origin, has an opportunity to enter this market and open a regional office there. Taking into account the close and cordial relationship between Russia and India, we count on a warm welcome for our solutions. India is a huge market with a developing infrastructure, and we're sure that our products will be integrated perfectly into this strategically important sector for country's economy ', said Roman Smirnov, Commercial Director at Infinet Wireless.
Currently the company's representatives are actively negotiating a certification of Infinet Wireless solutions and building the first testing zones.