InfiNet Wireless announce updated version of InfiMONITOR wireless network management system.
The following new features has been added:
Management module to handle rules which generate events
Event email notification for InfiMONITOR administrators
VMware Tools utility suite has been integrated to InfiMONITOR software to enhance productivity using VMware virtualization systems
Now it is possible to send notification via specified SMTP server
Several bugfixes and upgrades has been accomplished:
Fixed. Incorrect Unreachable device status
Fixed. Incorrect cyclic device status change
Fixed. Values of TX Power and Channel Width parameters exceeded proper values by a decade
Operating frequency parameter is shown now properly in MHz
User Interface improvements
InfiNet Wireless continues development of its network monitoring system by adding new features and improving user's experience.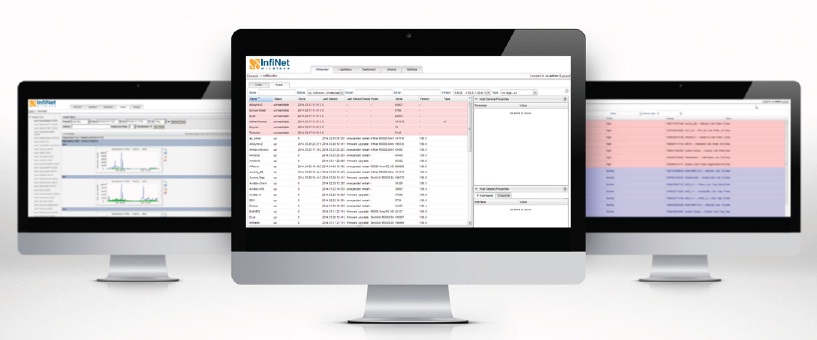 InfiMONITOR 2.1.4 beta is available on the official FTP server: ftp://ftp.infinet.ru/pub/INMS/InfiMONITOR-2.1.4-amd64.iso.