Rapid installation of high capacity, futureproof wireless solutions at 69 sites ensure round-the-clock, real-time access to data.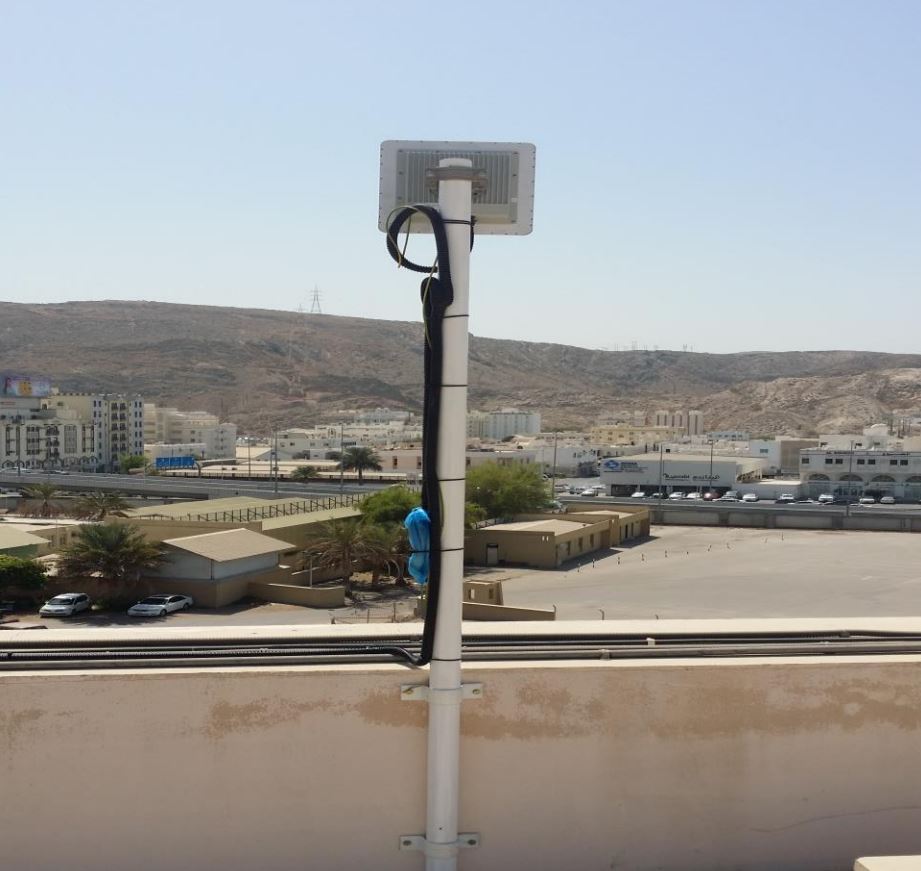 InfiNet Wireless, the global leader in fixed wireless broadband connectivity, today announced that it has successfully delivered its network communication solutions to Muscat Pharmacy & Stores LLC, one of Oman's most well recognized pharmacy chains. Operating over an extensive network of more than 200 suppliers, across 69 outlets, the company selected InfiNet Wireless' industry-leading solutions in response to growing requirements for always-on connectivity and higher bandwidth. The upgrade guarantees that the pharmacy employees have real-time, 24/7 access to business-critical and patient experience enhancing applications as well as provides the IT team with a future proofed digital platform to meet expansion requirements.
Elaborating on the decision to select InfiNet Wireless, Ajith Kumar, Network & Security Administrator at Muscat Pharmacy & Stores LLC said, "With several implementations across the Middle East, InfiNet clearly has a strong reputation in the market as a quality company; so right off the bat, that gave me a degree of confidence. Secondly, from a cost-performance standpoint, InfiNet stood head and shoulders above all the other vendors. Finally, and this is what really made the decision an easy one for me, the technical support from InfiNet and HTC team was outstanding throughout the evaluation phases."
Working closely with Hussam Technology Company (HTC), InfiNet's partner in Oman, Muscat Pharmacy deployed a number of InfiNet's Point-to-Point (PTP) links, each capable of throughputs of up to 300 Mbps. These links were complemented by the company's XG links, each capable of delivering capacities of up to 500 Mbps, and used as a backbone to connect the HQ to all three remote locations. The easy-to-install design of the InfiNet solution meant that the entire process of installation and commissioning was completed in less than a week.
With InfiNet now reliably connecting all nodes of the pharmacy's data infrastructure, Ajith is seeing a marked improvement in network performance. The IT team can deliver capacities in excess of 100 Mbps, to nearby offices, with absolutely no loss of connectivity. Employees now have 24/7 access to applications and reports that are critical to the running of the business. This has translated to higher employee satisfaction, productivity and ultimately improved overall company performance. Moreover, when compared to the cost of an alternative solution from a local service provider, the new InfiNet network paid for itself within its very first year of operations.
"After years of struggling to find a reliable, cost-effective solution, I couldn't be happier with InfiNet Wireless. I am confident that with InfiNet and HTC working closely with us, we have a true business partnership that can only grow with us, and in fact, we are already looking to expand our network and add on at least one more remote location this year," continued Ajith.
Kamal Mokrani, global vice president at InfiNet Wireless, said, "Seamless communications and real-time access to data are critical success factors for any distribution business. This hinges on the availability of a reliable, always-on network and we have successfully been able to offer this, cost affectively, to Muscat Pharmacy & Stores LLC in Oman. We look forward to building on our partnership and delivering the connectivity infrastructure solutions needed to help the company execute on its ambitious growth plans."