A high quality of teaching, a range of hands-on workshops and the use of InfiNet Wireless products at instructor-led training sessions provides us with skills and a better understanding of InfiNet solutions. All this helps us to deploy wireless networks more efficiently in the shortest time possible.
To increase the worldwide availability of our instructor-led trainings conducted by certified InfiNet Wireless professional instructors, training classes will now be offered at the following locations:
Bucharest (Romania)
Dubai (UAE)
Bogota (Colombia)
Paris (France)
To register for a training session, please identify the event that meets your needs via the IW Academy portal Calendar.
To learn more about available training options please contact us via email at: academy@infinetwireless.com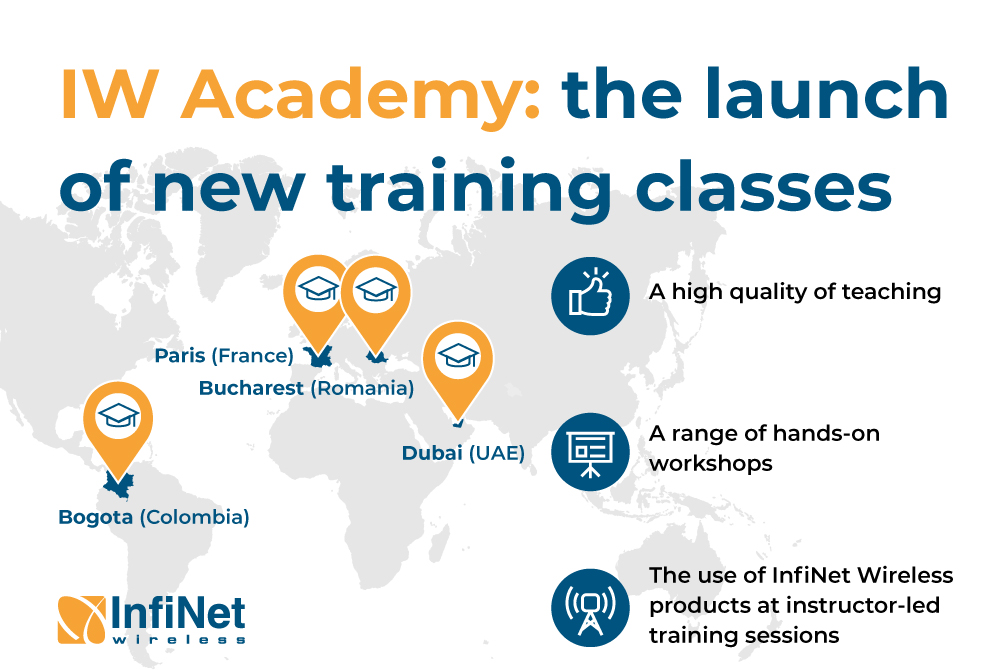 х