We are happy to announce InfiPLANNER, our new cloud-based point-to-point link planning service.
InfiPLANNER effectively replaces and incorporates the functionality that was previously available through our PTP Link Estimator and Range Calculator tools. As part of our ongoing effort to improve our core products – as well as the auxiliary tools – we are focused on improving our planning tools' capabilities of delivering more accurate results and a revolutionized user experience.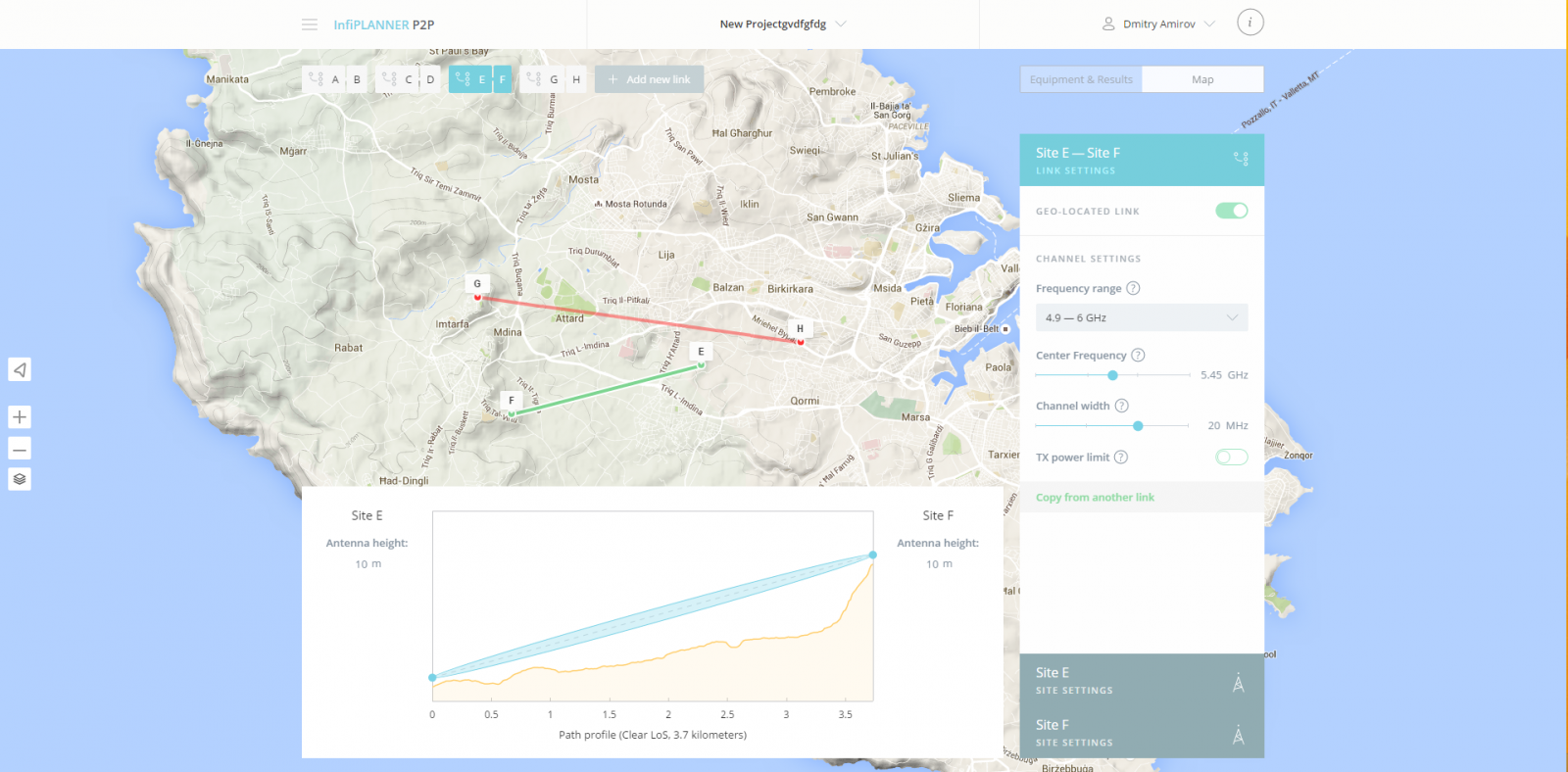 InfiPLANNER makes it easy to carry out estimations for throughput and distance and availability in just a few mouse clicks.
There are two types of estimations available:
Abstract LoS link estimations
Geo-based link planning
The former is a handy presales and marketing tool allowing to quickly respond on customer RFIs, while the latter provides a sophisticated environment for estimating performance of the links between the points with known coordinates. In this case InfiPLANNER visualizes the path profile, indicating the 1st Fresnel zone obstruction and calculates expected link capacity for clear LoS as well as near/non-line-of-sight profiles, using the combination of ITU-R P.540 and Longley-Rice propagation models - taking into account climate zone along the path.
InfiPLANNER is now available at: http://infiplanner.infinetwireless.com (Registration required).
Should you have any questions or suggestions, please email us at: support@infinetwireless.com