InfiNet Wireless, a global leader in developing and manufacturing carrier-grade broadband wireless access (BWA) systems, announces the successful completion of certification tests for AUX-ODU-LPU-G, a Gigabit Ethernet lightning protection unit.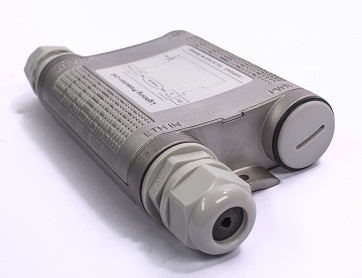 This ground-breaking solution has been tested for compliance with GR-1089-CORE group of standards by US-based MET Laboratories. The rigorous trials included a number of tests on protection against various electrical surges, similar to those induced by a lightning discharge.
AUX-ODU-LPU-G is an outdoor Line Protection Unit (LPU) for InfiNet Wireless systems, designed to withstand the toughest climate conditions and protect the outdoor unit and networking equipment deployed indoors from being damaged by lightning strikes. Despite the fact that every InfiNet radio has a built-in lightning protection, AUX-ODU-LPU-G greatly reduces the risk of outage for the systems operating in harsh environments or difficult-to-reach locations.
Compliance to GR-1089-CORE guarantees the reliable operation of wireless and networking equipment located behind the line protection unit. For maximum protection, it is recommended to install one unit in close proximity to the Outdoor Unit (ODU) and another next to the cable inlet downstairs, as well as to follow the installation guidelines.
AUX-ODU-LPU-G has also passed water and dust protection tests in accordance to IP66 and IP67 that confirms its sustainability for installations in the most challenging climate zones.
AUX-ODU-INJ-G is a DC injector, which provides the same level of ingress protection and surge protection on the Gigabit Ethernet port as well as one the power lines. It significantly reduces the complexity of the deployment in cases where the DC power is available on the rooftop, eliminating the need of weather-sealed cabinets and thus reducing both capital expenditure and total cost of ownership.