InfiNet Wireless, the global leader in fixed broadband wireless connectivity, will showcase the latest breakthrough in cutting-edge wireless technology at Mobile World Congress 2019, where it will premiere its record-breaking spectral efficiency solution – Quanta 5.
Offering significant cost savings when compared to other cable and wireless solutions available, Quanta 5 is the first product from InfiNet Wireless designed primarily for the small home and office market and small service providers. The Software-Defined Radio (SDR)-based solution can be deployed easily and quickly in a diverse range of applications, from backhauling for Wi-Fi and 4G/LTE base stations to CCTV and video-surveillance infrastructures. It can also provide Internet access to remote locations.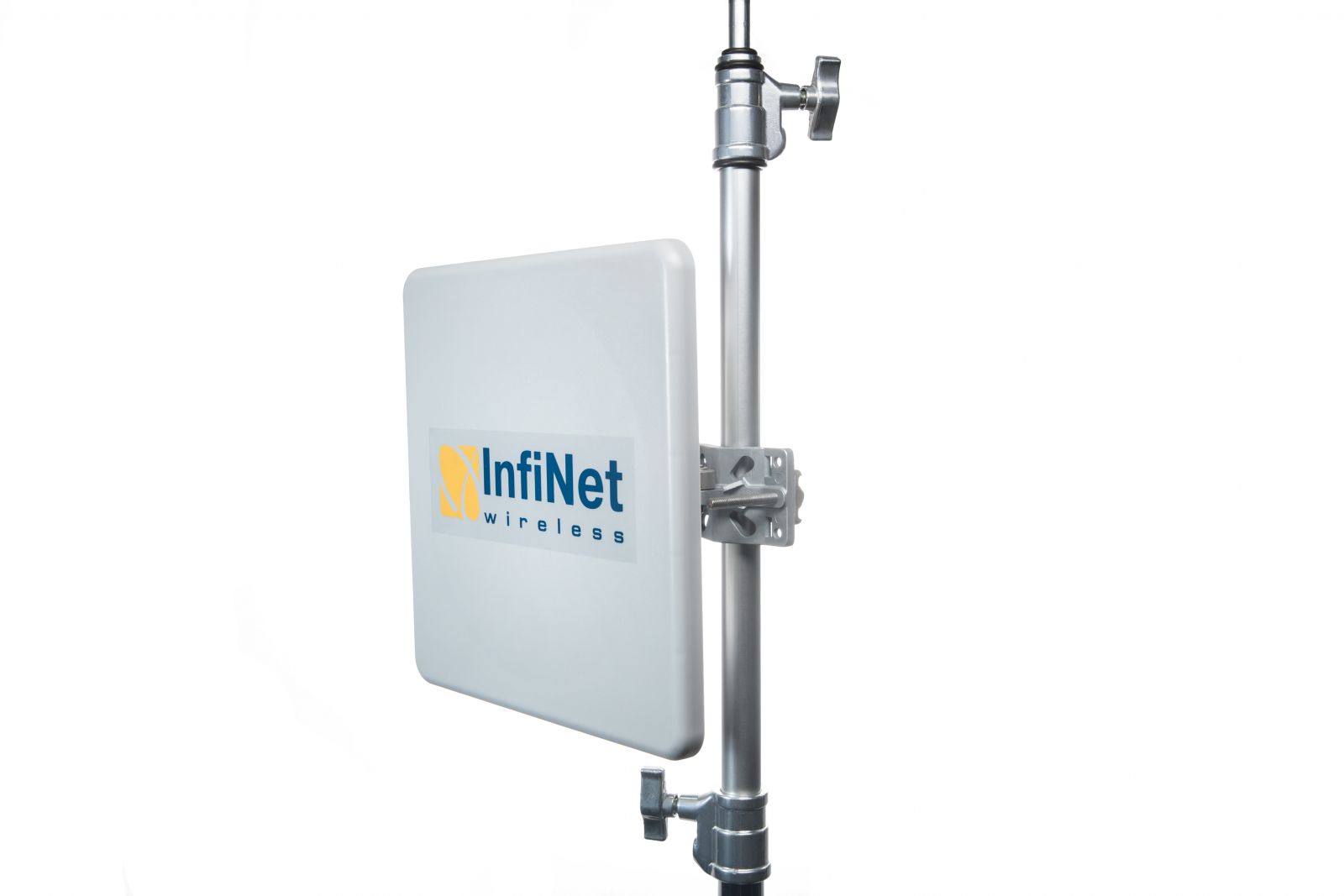 Designed to offer the highest spectral efficiency available in today's wireless market, Quanta 5 easily fights and mitigates from interference in noisy radio environments whilst showcasing an unprecedented performance in less radio spectrum. This provides service providers with an all-in-one solution which can meet the increasing demand for bandwidth, allowing them to increase their service offering to new and innovative Internet of Things and 5G services and applications.
"Our Quanta 5 solution is designed to address challenges such as limited spectrum availability, growing interference challenges and demands for yet more capacity as we see unprecedented growth in IoT applications and connected devices," said Kamal Mokrani, Vice President at InfiNet. "This, combined with the move towards 5G, brings new challenges to the broadband infrastructure – and it is vital that service providers have the tools to keep pace with these technology innovations and deliver the fast and reliable connectivity required. Quanta 5 helps service providers do just that, providing a high-performance, cost-effective, easy-to-install and future-proof solution."
Providing optimal performance in all operational scenarios, Quanta 5 can operate in sub-zero temperatures, as well as extremely hot conditions, thunderstorms and wind speeds of up to 160km per hour. It features 14 modulation-coding schemes to dynamically select the most suitable Modulation and Coding Scheme (MCS) to ensure delivery of all packets transmitted, even in high-interference environments.
A new design also allows new features to be implemented remotely via a firmware upgrade, even for units already deployed in the field.
InfiNet Wireless will demonstrate its Quanta 5 solution at 1D80, Hall 1, during Mobile World Congress, which takes place at the Gran Fira, Barcelona, Spain, from Monday, February 25 until Thursday, February 28.