Attendance at the exhibition comes after a string of successful projects in the country and Asia-Pacific region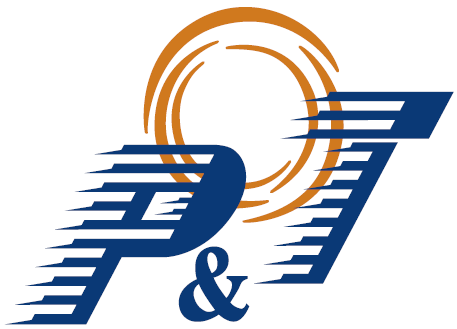 InfiNet Wireless, the global leader in fixed broadband wireless connectivity, will launch a number of its solutions, including its flagship new product the InfiMAN 2x2 R5000 – Qmxb, to the Chinese and Asian markets at the annual PT Expo China in Beijing next week.
Launched in the rest of the world in July 2017, the InfiMAN Qmxb features the latest developments in interference mitigation technology, a net throughput of up to 240 Mbps per sector and coverage across distances of up to 20 km. This family of products also has fully automated transmit power control, distance learning as well as dynamic radio frequency selection.
Showcased along with many of InfiNet's well-proven solutions, visitors to InfiNet's booth in Beijing will also be able to learn more about the company's enhanced InfiLINK XG, Lite and PRO solutions, a range of cost-effective and high performance wireless Point-to-Point units, capable of delivering capacities of up to 500 Mbps over challenging terrains and harsh climates.
"The telecoms industry is growing at a rapid pace in most parts of Asia, a region which is fast becoming one of our strongest," said Kamal Mokrani, Global Vice President at InfiNet Wireless. "Attending PT Expo China is a great opportunity for us to meet with a range of key industry players, and this year's event is particularly exciting since we are showcasing our brand new Qmxb for the first time in the region."
The largest and most influential trade fair in Asian telecommunications, PT Expo China offers delegates and visitors a chance to see the latest technology from many of the leading companies in the industry across a wide array of topics, from Smart City innovations to Emergency Communications.
InfiNet Wireless has a prominent role in the Asian market, with many different projects secured in various countries in the region. Alongside Easy Networks of Thailand, for example, InfiNet recently deployed new wireless infrastructures in Thailand's four major airports, replacing fibre-based legacy networks badly damaged over time by heavy rainfall and rodents. With InfiNet Point-to-Point and Point-to-Multipoint technology, the airports can now monitor and manage in real-time all aspects of passenger movement with greater confidence, while at the same time enhancing security and safety in all its airports. Another example of InfiNet's success in the region is the selection by China Mobile of the company's InfiLINK PRO range of products for backhauling its 4G/LTE base stations in various provinces within China. InfiNet also secured many other projects in Malaysia, Indonesia and the Philippines, some of which will be showcased during PT Expo.
"As we look to close the digital divide, exhibitions like PT Expo in Beijing are incredibly important for us to share our practices and experiences on a global basis. Wireless technology is transforming the way we look after our businesses, countries and streets, and this exhibition is a great way for us to demonstrate to potential customers how InfiNet solutions can help them overcome any connectivity issues," added Mr Mokrani.
Visit InfiNet Wireless at Booth 1027, Hall E1 at PT Expo China 2017 at the China National Convention Center, September 27-30, Beijing, China.