The global leader in fixed broadband connectivity, InfiNet Wireless, is set to showcase its new SDR (Software Defined Radio) technology which optimizes spectral efficiency further than any solutions available in today's marketplace, to increase network performance several-fold at Mobile World Congress Shanghai (MWCS), to be held between June 27 and 29.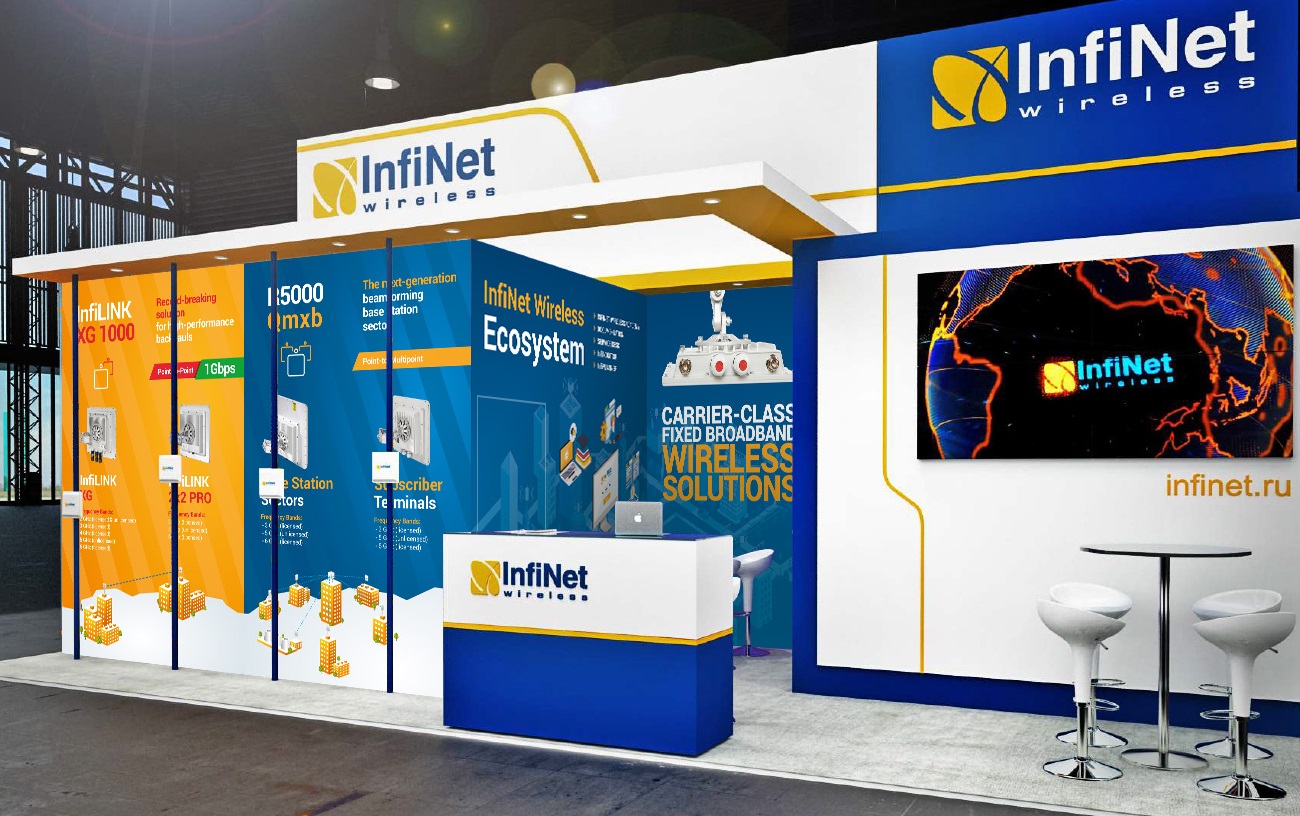 On display at booth N4D50, the Quanta 5 is built on the most advanced hardware platform using InfiNet's latest SDR technology. Providing the highest spectral efficiency available in today's wireless marketplace – even when operating in high interference environments – the Quanta 5 is the company's brand new 5 GHz Point-to-Point solution which has a capacity of up to 450 Mbps in just 40 MHz, and a processing power of 800,000 packets per second.
It can also be deployed in a diverse range of applications, such as backhauling for WiFi and 4G/LTE base stations, in CCTV and video-surveillance infrastructures, as well as for providing Internet access to remote locations.
The new SDR technology offering from InfiNet which optimises the efficiency of the Quanta 5, is able to provide complete and extended Point-to-Point connectivity with a fibre-like performance thanks to InfiNet's proprietary wireless management protocols. It combines the complete set of features associated with FPGA (Field-programmable gate array) platforms, with the flexibility of the company's WANflex operating system.
"Our new SDR wireless technology is truly the perfect spectrum management solution available on the market today. It is thanks to this innovation that we are now able to provide a range of even easier to use, cost-effective solutions for a broad range of applications, to not only meet but also exceed performance, interference mitigation and bandwidth demands across all industry sectors," said Kamal Mokrani, Global Vice President at InfiNet Wireless. "Solutions like the Quanta 5 enabled with our SDR technology are higher-performing than our previous platforms and are made available to our partners and end users at competitive prices, making it an affordable technology for any service provider considering the launch of new generation infrastructures aimed at catering for future 5G and IoT requirements."
Other solutions on display alongside the Quanta 5, includes the latest generation of the successful InfiLINK XG product family. The new InfiLINK XG 1000 platform include significantly improved usability, higher processing power and capacity, along with a number of new features and benefits to enable more productivity whatever the application.
The fastest known Point-to-Point solution on the market, with a proceeding power of up to 1 million packets per second, the new InfiLINK XG 1000 builds on this reputation by doubling the capacity of the XG up to 1 Gbps over the air in the 5 MHz frequency band. By supporting two non-adjacent 40 MHz channels instead of a single 80 GHz channel, the XG 1000 can provide connectivity over distances in excess of 60 km, providing unparalleled reliability and scalability needed both for current and future demands.
Available in new frequency bands, the InfiLINK XG is the ideal solution for unlicensed backhauling in multiple bands such as 2 GHz and 3 GHz for WiMax and microwave replacements, 4 GHz and 6 GHz which are specific frequency allocations depending on the selected countries one might be operating in.

"We pride ourselves on providing our partners and customers with high-quality, cutting-edge solutions, which is why launching them at MWCS is a great opportunity for us," added Mokrani. "We are excited to showcase our industry-leading portfolio as well as discuss our plans for the future with the participants of MWCS 2018."
InfiNet Wireless can be found at Stand N4D50, Hall 4