InfiNet Wireless, a leading global manufacturer of broadband wireless solutions - participated in Mobile World Congress 2015, one of the most prestigious events dedicated for mobile and wireless technologies and which was held between from March 2nd and 5th 2015 in Barcelona, Spain.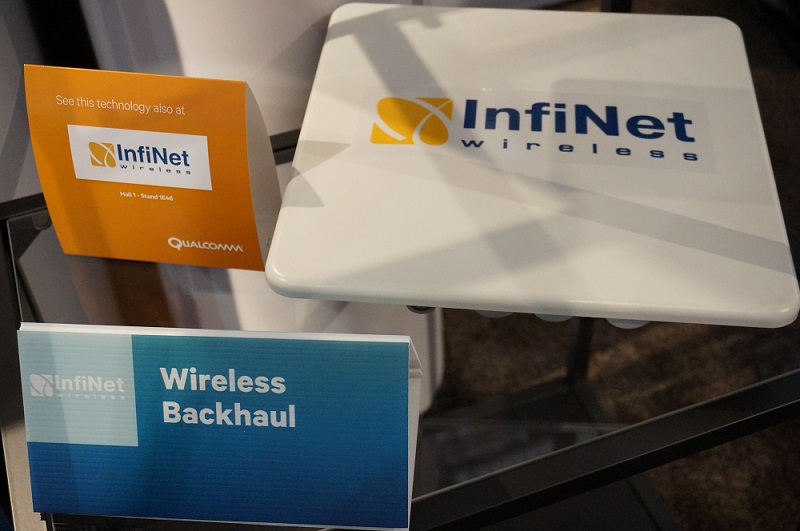 This event attracts the largest and most prestigious manufacturers, mobile and fixed operators, Internet service providers and distributors from the communications industry, with a truly international attendance represented by key experts from Europe, North and South America, the Middle East, Africa and Asia.
InfiNet's CEO, Dmitry Okorokov, commented on what he saw as the latest broadband wireless access trends coming out of Mobile World Congress: "Overall, the four days we spent at the MWC event provided our team with an exceptional opportunity to meet with a number of new and existing customers, exchange views on developments and trends in the wireless and mobile technology market, including upcoming 5G developments and deployments, and discuss co-operation possibilities with many operators and ISPs from all corners of the world. This event also confirmed to us all that InfiNet's portfolio is held in high esteem by many people within the industry- not only by our channel partners and customers, but also by our respected competitors. I would recommend to anyone to attend this event in future years as it is arguably one of the world's biggest gathering in the telecoms arena."
InfiNet's stand attracted an unprecedented level of visitors throughout the duration of the event, primarily interested in the latest solutions portfolio provided by the company. In particular the InfiLink XG range of PTP solutions– the most recent addition to the InfiNet's portfolio and the fastest point-to-point wireless broadband solution available in the marketplace today - received the highest levels of attention, mainly because of its ability to provide operators of all types with a flexible high throughput solution, unsurpassed low latency and very high spectral efficiency. The new range of solutions developed by Infinet can be deployed in various layers of the networks, such as for 3G, 4G/LTE, Wi-Fi and 'small cell' applications, as well as offering an alternative to traditional microwave platforms.
Representatives of the Wireless Internet Service Provider (WISP) community also showed great interest in the recently updated InfiMAN 2х2 PMP solutions, which now offer full synchronization features and are a more efficient alternative to legacy WIMAX solutions, ultimately enabling a host of new services to be provided to demanding end-users, as well as the opportunity of improving Quality of Service (QoS) to existing customers and end users.