Company's presence at show follows string of successful projects in the region.
InfiNet Wireless, the global leader in fixed broadband wireless connectivity, is showcasing its latest carrier-grade solutions to the LATAM markets in Chile this week during America Digital 2017, the 3rd Latin American Congress of Business & Technology, following a string of successful projects across the whole region.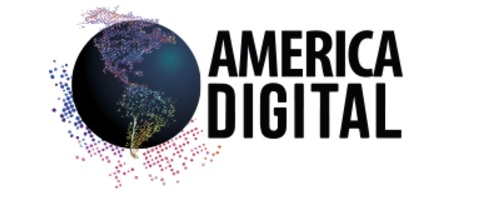 For the first time in Latin America, InfiNet will be showcasing its new 5 Ghz base station, the InfiMAN 2x2 R5000-Qxmb, a brand new solution with an even more advance interference mitigation technology, and capable of providing coverage over distances of up to 20km. The current InfiMAN Point-to-Multipoint family of solutions has already been successfully deployed and field-proven in various applications, and includes a range of subscriber terminals with various integrated antennas as well as connectorized versions.
InfiNet will also be showcasing its enhanced InfiLINK 2x2 Lite and PRO solutions, cost-effective and high performance wireless units from the company's diversified Point-to-Point portfolio which can deliver capacities of up to 280 Mbps over short and long distances.
"We have customers and partners all around the world and Latin America is one of our strongest and fastest-growing regions. Attending América Digital is a great opportunity for us to share our success in the region, while also building on existing relationships and developing new ones," said Kamal Mokrani, Global Vice President at InfiNet Wireless. "This is the perfect forum for us to demonstrate to visitors how InfiNet can help them overcome their connectivity challenges and deploy the latest wireless infrastructures."
InfiNet Wireless has a prominent role in the Latin America market, holding a conference each year exclusively for its LATAM partners. Having developed the regional market actively for the past few years, InfiNet currently has more than 60 channel partners fully trained up on its solutions, and has established its own commercial and support presence in Mexico, Colombia and Brazil.
"This year's event is especially exciting for us since we are showcasing the Qmxb for the first time in the region. We will also be sharing our experience gained over the years through the deployment of many projects across all industry sectors," said Kamal.
In addition to recently providing a wireless solution to link schools in the San Felipe region of Chile, InfiNet's timely presence at this event comes after a very successful project at the popular ski resort of Valle Nevado Chile, where working closely with its local partner, Servired Chile, it delivered a complete wireless platform to provide all the critical communication needed by the resort operator to connect all its remote sites at the sports venue.
"As we look to close the digital divide, exhibitions like América Digital are strategically important for us since they represent an excellent forum for all industry players in Chile and the rest of the region to discuss the latest wireless technology trends and share experiences with other professionals. With more than 5,000 decision makers from over 22 countries attending this event, from mining, energy, oil and gas and ISPs, we look forward to taking part and showcasing our world-leading wireless solutions," added Kamal.
Visit InfiNet Wireless at Stand E-4 at the Latin American Technology and Business Expo América Digital, July 5-6, Espacio Riesco, Santiago de Chile.