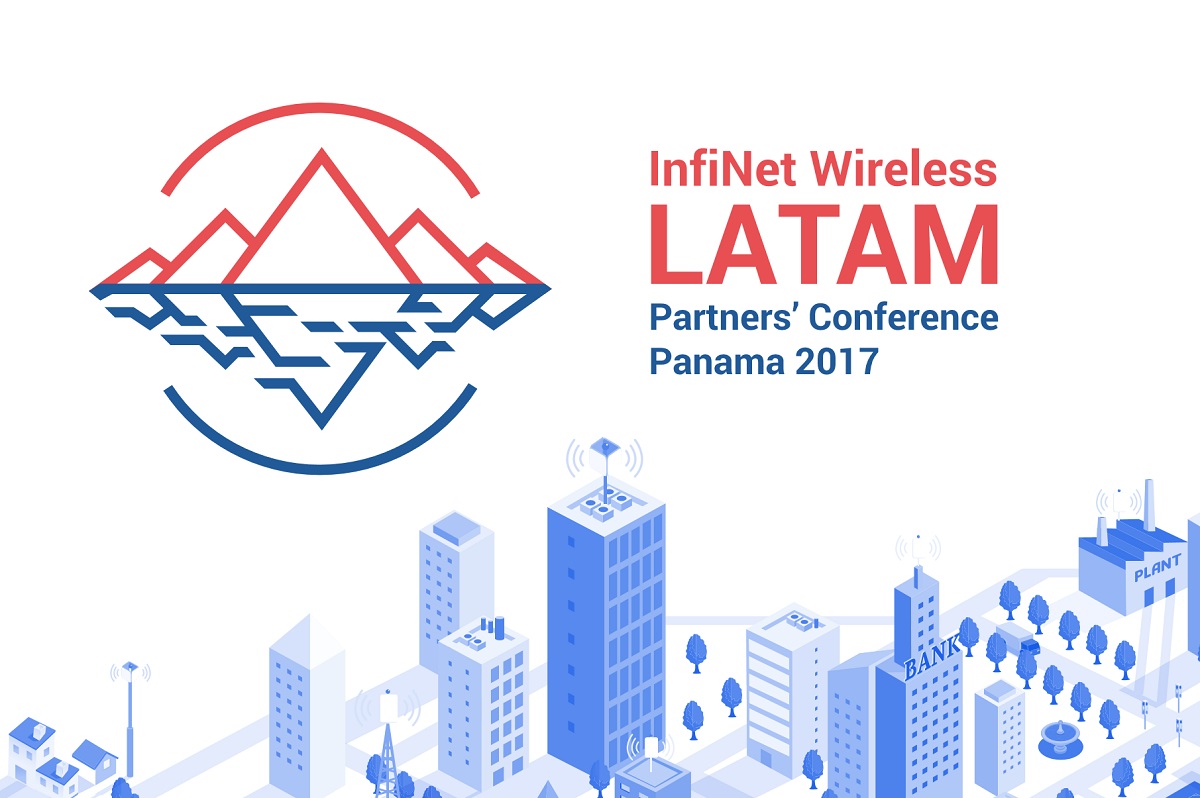 InfiNet Wireless, the global leader in fixed broadband wireless connectivity, brought together 50 partners from 12 countries to the Gamboa Rainforest Resort in Panama for its third annual Latin America Partner Conference last week.
Partners from the region, from Chile and Brazil to Mexico and Guatemala, attended the two-day session which was focused mainly on new InfiNet innovations and celebrated achievements made throughout 2017 in applications such as IoT and Smart Cities. The event also offered partners the opportunity to take part in a number of hands-on workshops and learn how InfiNet Wireless solutions can enable the success of their business strategy.
"Over the past five years we have actively developed our presence in the Latin America market, establishing our own commercial and support offices in Mexico, Colombia and Brazil," said Carlos de la Madrid, Regional Business Development Manager for LATAM at InfiNet Wireless. "There are now thousands of InfiNet wireless links deployed across Latin America, from northern Mexico to the south of Argentina, covering all sectors of the industry. This exclusive conference is an important forum for our growing LATAM community, which has become a critical part of the lifeblood of our company."
InfiNet also invited selected partners to share their success stories from specific market sectors, giving an overview of current trends and developments in their local geographies and presenting specific solutions that showcase the benefits of InfiNet Wireless technology.
In Colombia, for example, InfiNet Wireless Point-to-Point and Point-to-Multipoint solutions were installed in Bojacá, a popular tourist destination in Colombia, to improve the CCTV in order to combat rising crime and drug trafficking. Since the solution was deployed, cameras have been installed in remote and isolated areas, enabling the local police to monitor all vehicles leaving and entering the town, and the local government has reported a significant reduction in crime.
The conference also saw the annual award gala for partners in recognition for their efforts and contribution in deploying InfiNet solutions in the region. Awards are classified on various achievements, such as Best InfiNet partner in Latin America for 2017, Best Project of the Year and Best Individual Contribution.
"Our objective is to focus on continuously adding value to our partners, and ensuring that working with InfiNet remains a hassle-free experience. Our partners are central to our growth strategy, they have the local market knowledge, feet on the ground and the relationships that are vital to our success. This conference was a great way for partners to not only explore the wildlife and scenery of the Gamboa rainforest, but to rekindle ongoing connections and spark new ones with other loyal InfiNet partners from across the region. Holding this event is the best way for us to thank our growing partners community for their continued loyalty and support," concluded Dmitry Okorokov, Chief Executive Officer of InfiNet Wireless.