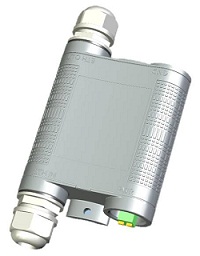 InfiNet Wireless, a leading manufacturer of fixed broadband wireless connectivity, has announced the launch of a range of new accessories that will form an integral part of its growing portfolio. Amongst these additions, InfiNet is now offering its partners and customers new power supplies with various options to choose from, including a wide range of DC voltage sources, as well as advanced wireless multiplexers for the Smn/Lmn platforms (part of the InfiLINK 2x2 family).

One key product added to the portfolio is a brand new IP66-rated external lightning protection mechanism which can withstand higher power levels, whilst at the same time offering an external DC injector which performs in all weather conditions and which comes in asealed aluminum housing. This injector has the additional option of connecting a third-party power source and a protected Ethernet feed. This simply means that Infinet's wireless solutions can be installed in the harshest of environments with no requirement for additional thermo-boxes, significantly reducing expensive downtime and repairs.

The new range of accessories can be purchased from Infinet as part of a complete solution or as an optional item. It can be used not only to protect InfiNet own wireless units but also those of other devices deployed in the network. Full production is planned for Autumn 2014.

InfiNet also offers a variety of antennas, cables, mounting kits and other accessories, all aimed at complementing all types of wireless deployments.