The 2014 GITEX exhibition in Dubai will play host to the unveiling of InfiNet Wireless' newest range of solutions, the InfiLINK XG.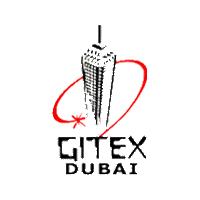 InfiNet Wireless the leader in fixed broadband wireless connectivity, has today announced that it will be returning to the GITEX exhibition held yearly at the Dubai World Trade Centre, between the 12th and 16 of October, to launch its brand new InfiLINK XG range of solutions which include a record breaking and highly innovative Point-to-Point solution in the sub-7 GHZ frequency band, capable of delivering up to 480Mb/s.
InfiNet Wireless is a must-see solutions provider for all attendees at GITEX this year, where the management team will demonstrate its newest InfiLINK XG which exceeds all expectations in terms of bandwidth and reach, and further strengthens the company's market position. The XG family offers the best available spectral efficiency in the marketplace today, very high processing power and unrivalled distance/performance ratio. "We are pleased to be launching our new InfiLINK XG product at GITEX this year and at the same time demonstrate to our valued partners and end users in the region our latest innovation", said Kamal Mokrani, Global Vice President of InfiNet Wireless.
Many wireless deployments in the Middle East demand the ability to reach longer distances to connect remote locations and such a requirement is perfectly addressed by the new XG family, which can deliver high capacity links over distances exceeding 100km, as well as guaranteed performance in the high temperatures often experienced in desert climates.
Mokrani commented, "We already have many customers and partners in the region in a variety of sectors, including operators such as Du in the UAE, Nawras in Oman, Mada in Kuwait and ITC in Saudi Arabia, and we are forecasting a significant demand for our wireless solutions, particularly when it comes to the Oil & Gas sector. We are also seeing major deployments in the homeland security arena, where we also have a number of solutions perfectly suited for this application."