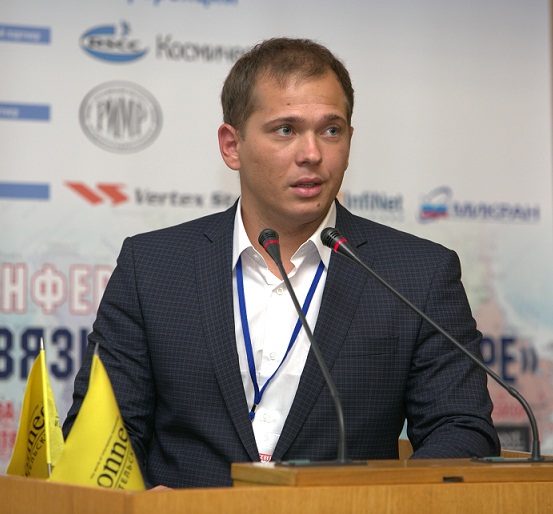 The "Communication in the Russian North" conference took place in Moscow on September 3rd and 4th. It was organised by the publishing house Connect as a pltaform for discussing and addressing the country's strategy for economic development in the Arctic zone of Russia. InfiNet took part in this major event, along with representatives from public authorities, telecoms operators, systems integrators and domestic equipment manufacturers, with each participant sharing their technological achievements and offering their views and solutions for creating a truly reliable communications infrastructure in the northern regions of the country, one that can withstand the very harsh climatic conditions of this region.
During the conference, our representative, Dmitry Goverdovsky, business development manager for InfiNet, introduced our company and shared our experience gained through projects already implemented successfully in the north of the country. A small sample of these case studies included the deployment of multiple wireless platforms aimed at linking various remote oil and gas fields as well as offshore platforms, the infrastructure put in place in order to connect geographically dispersed locations for reliable data collection and transmission from moving vehicles, IP telephony services, Internet access as well as high definition CCTV applications for companies such as LUKOIL, TNK BP, Gazpromneft and Surgutneftegas.
He also elaborated on our robust portfolio of solutions product and how InfiNet can provide carrier-grade connectivity for telecoms operators, enabling them to deploy reliable communications networks, last-mile connectivity and service provision to corporate clients of all types and sizes, such as Enforta, Beeline, MTS and TCTR Yakutia.

InfiNet also demonstrated its range of wireless solutions at the conference, including its very latest addition, the InfiLINK XG, a family of unparalleled high-capacity wireless units aimed at providing very fast data transfer, whether for LTE base stations or remote locations in oil and gas facilities. This new addition is undoubtedly the fastest wireless PTP solution available in the marketplace today, capable of delivering a peak throughput of 480Mbps in a 40MHz channel, and over 100Mbps in just 10MHz.

InfiNet's presence in this strategic event is a clear indication of the company's ability to deliver solutions which can perform successfully in the harsh climate of the Far North – with temperatures dropping to as low as -55°C. Among the other advantages of InfiNet's solutions are reliability, scalability, ease of deployment and lower total cost of ownership.

The conference was also a good opportunity where a number of negotiations and cooperation agreements were concluded between representatives of the Ministry of Regional Development of Krasnoyarsk region, the Government of the Republic of Sakha (Yakutia), the mining company Open Joint Stock Company ALROSA and Federal Grid Company FSK-EES.