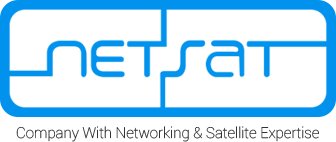 InfiNet Wireless has appointed NetSAT Private Limited as a value-added reseller in Pakistan, in line with its strategic drive to develop a bigger presence across the Middle East and south-west Asian regions.
In the short time since this appointment, NetSAT has already deployed InfiNet's wireless solutions for some of its Tier 1 service providers, financial institutions, education and healthcare customers in Pakistan, providing them with high and medium capacity infrastructure for the transmission of voice, data and video, as well as Internet services in numerous cities across Pakistan.
"We were looking for a reliable wireless solution with the best price/performance ratio in unlicensed frequency bands as a replacement to existing optical fibre and copper infrastructure, used over the years by our corporate customers. InfiNet offered us a broad selection, a rich set of features and benefits, as well as the ability to scale up to a high bandwidth as and when required," commented Syed Rafi Uddin Faisal, the CEO of NetSat. "Our engineering team really benefited from the ease of deploying and managing the wireless units supplied by InfiNet in all types of terrain and scenarios. Overall, the selection of InfiNet as our technology partner has reduced our operational cost, network downtimes, significantly improved our SLA commitments, and increased our ROI in a much shorter period of time."
Kamal Mokrani, Global Vice President of InfiNet Wireless, added, "Pakistan is a rapidly growing market for us and we're delighted to be working with NetSat, a major wireless service provider in the region. Together we will work to forge strong relationships with our customers in the country and provide them with robust and reliable wireless solutions."
To date, NetSAT has deployed hundreds of InfiLink 2x2 point-to-point links in various market sectors all across Pakistan. These include InfiNet mid range to long distance links on regularised bands that carry multiple streams of data, voice and video, with throughputs ranging from 2Mbps all the way to 300Mbps.