InfiNet Wireless is pleased to announce a new update to InfiMONITOR; its Network Monitoring System that enables service providers to monitor the status of InfiNet Wireless systems in their network from a network operations center.
The new version is already available for automatic update and consists of various bug fixes and minor improvements.
Our earlier InfiMONITOR 2016.3 release included the following new features: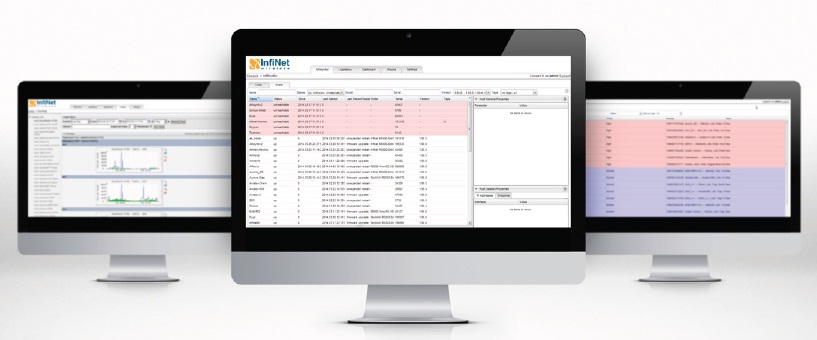 New graphs on link parameters, that provide information about:
Bitrate
RX Load, pps
RX Load, Mbps
Link load, %
Parameters are now shown for uplink and downlink at the same time. This means that it is now possible to see diagrams from one host to another and vice versa.
In the Graphs section the choice of hosts and links has been changed. In the new version, the choice of hosts is carried out in the diagram construction window.
InfiMONITOR 2016.3 also features:
The possibility to view the host parameters and links in the "Network map" section.
Users can now choose an object of interest on the map, and view its parameters.
Minor changes:
Event rules wording was specified.
Connection to SMTP server error now fixed.
Maximum scaling range of the network map has been restricted.
The new InfiMONITOR 2016.3.1 update is available on the FTP server for download.
Please go to: ftp://ftp.infinet.ru/pub/INMS/InfiMONITOR-2016.3.1-x86_64.iso