InfiNet Wireless delivers its views of future Broadband Wireless developments in Russia and worldwide at InfiNet Club 2019.
InfiNet Wireless, the global leader in fixed wireless broadband connectivity, held its annual partners conference, InfiNet Club 2019, in St. Petersburg, Russia. Bringing together more than 90 participants from Russia and adjacent countries, participants discussed industry trends for Broadband Wireless Network (BWN) and new future-proofed technologies, sharing its views on the ongoing developments related to the service providers domestic market sector.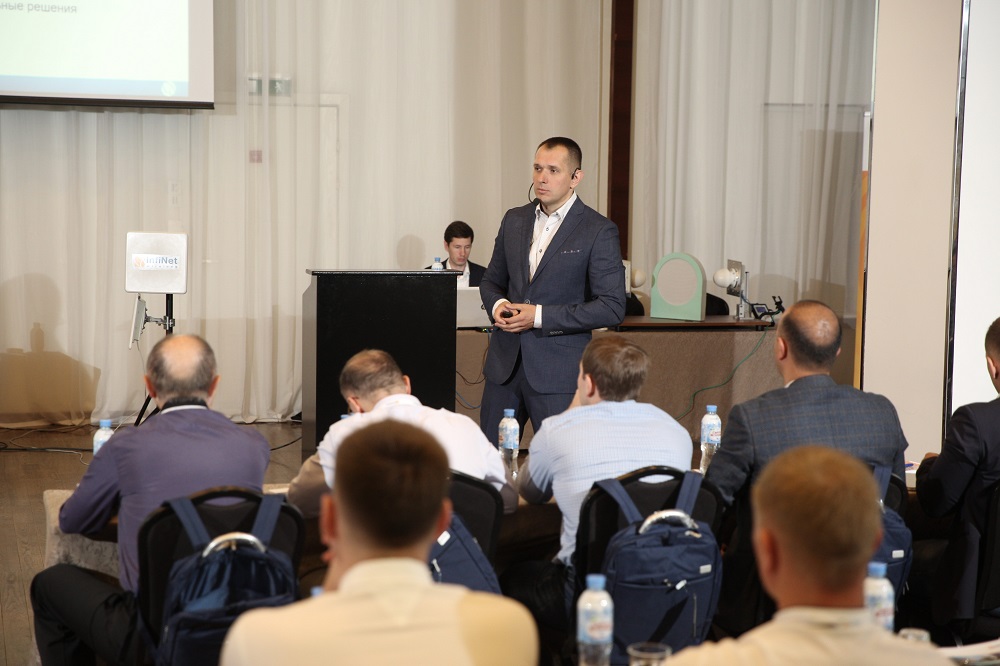 Roman Smirnov, Chief Commercial Officer at InfiNet Wireless, presented the global performance results of 2018, and 2019 so far, noting a special contribution of the partners to the company's success. "InfiNet Wireless' business is growing rapidly thanks to the achievements of our developers, engineers and partners globally who continuously help us in delivering on the full technological potential built into all our wireless solutions. This is of particular importance today, with the increasing demand for high bandwidth wireless platforms and associated value-added services," Roman Smirnov said. "Together with our partners, we are experiencing multiple successes in different regions of the world, thanks to our combined experience in maximizing the BWN technology."
One of the event's key topics of discussions was centred on how wireless technologies are expected to play a major role in the future with the transition from 4G/LTE to 5G, as well as how the deployments of InfiNet's latest solutions will be able to complement and even compete with 5G networks. Chief Technology Officer at InfiNet, Andrey Koynov, addressed in great details the main trends of the wireless industry and the issues that telecom operators of all sizes will face in providing services for their end users. 5G networks are expected to deliver higher data rates due to a larger spectrum of frequencies being re-allocated to them and more advanced radio signal processing technologies being developed by innovative companies like InfiNet. However, increasing access speeds of up to 100 Mbps exceeds the real needs of today's mobile device users, simply meaning that the cost of upgrading an operator's infrastructure may not be worth it without guaranteed and enhanced connectivity for fixed subscribers. Therefore, fixed network operators are looking for alternatives in other frequency bands such as 6GHz, 28GHz, and 70GHz. InfiNet Wireless offers today various technologically advanced solutions directly competitive with 5G networks.
Solutions powered by such technologies are the Vector 70 (70 GHz) point-to-point and the Axion 28 (28 GHz) point-to-multipoint family of products, both announced during the InfiNet Club 2019 conference and planned for volume deployments in 2019. These solutions are designed specifically to address issues related to limited spectrum availability, mitigation of radio interference and increasing useable bandwidth.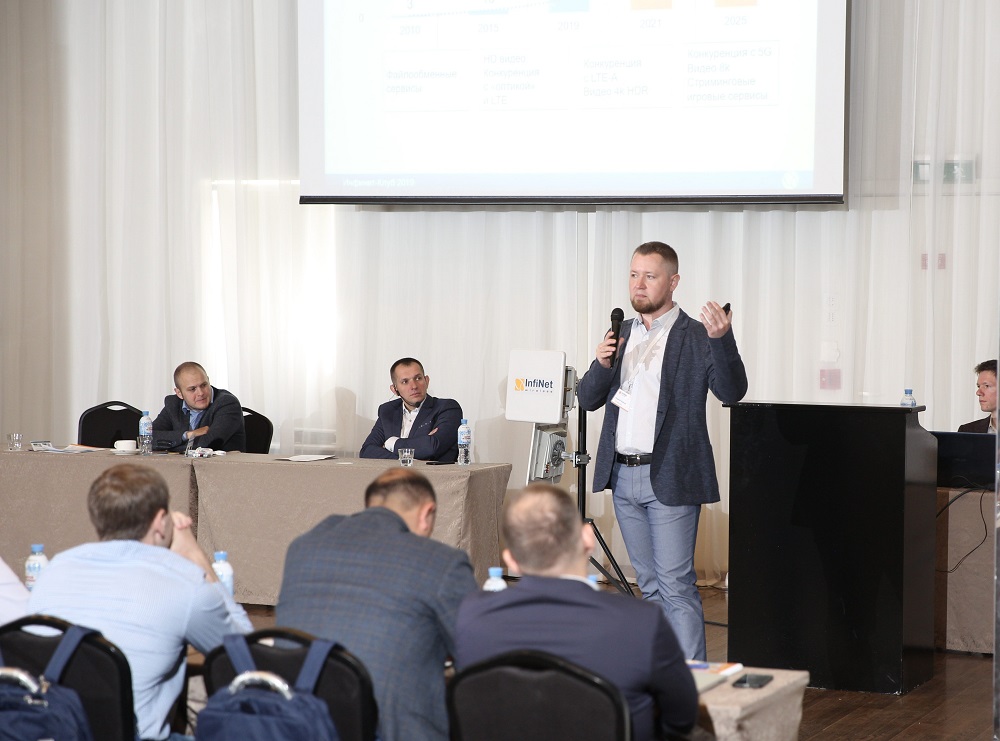 Another recent innovative InfiNet solution, known as Vector 5, is already available for order. This is the latest point-to-point platform, designed with record spectral efficiency and operating initially in the 5 GHz band, delivering up to 450 Mbps bandwidth in only a 40 MHz channel. Vector 5 features a high scalability and interference mitigation mechanism, as well as a very attractive price-performance ratio. This new solution can be used to solve a wide range of bottlenecks, including deployment of backhaul links for base stations used in 4G/LTE networks, as well as for video surveillance infrastructures and the provision of Internet access to both urban and rural customers.
One of the presentations at the conference was specifically devoted to the InfiNet Mobile Video Complex (MVC) solution, designed for operational video surveillance of valuable assets and personnel located in remote production facilities. The MVC is installed beyond the range of fixed video surveillance systems, covering distances of up to 10 km. An intelligent camera records and transmits dynamically, 24 hours a day, high resolution video streams from the remote sites to a central monitoring centre. This complex can be used in construction supervision, during crowded events to ensure safety, as well as in emergency situations such as in the case of a fire or earthquake, and enables a quick decision-making process.
The guests debated the topics of the reports on the conference side-lines. InfiNet's management team received a lot of positive responses, with many people suggesting expanding the audience of the event to exchange experience between users of the company's growing technologies from different countries. The conference ended with a traditional gala dinner and the awarding of memorable diplomas to the best InfiNet partners in various categories and according to the results of the year.