InfiNet Wireless, a leading global manufacturer of broadband wireless solutions, brought its wealth of experience to this year's Mobile World Congress – one of the most prestigious events dedicated for mobile and wireless technologies – which was held between from February 27th and March 3rd at Fira Barcelona, the largest European trade institution.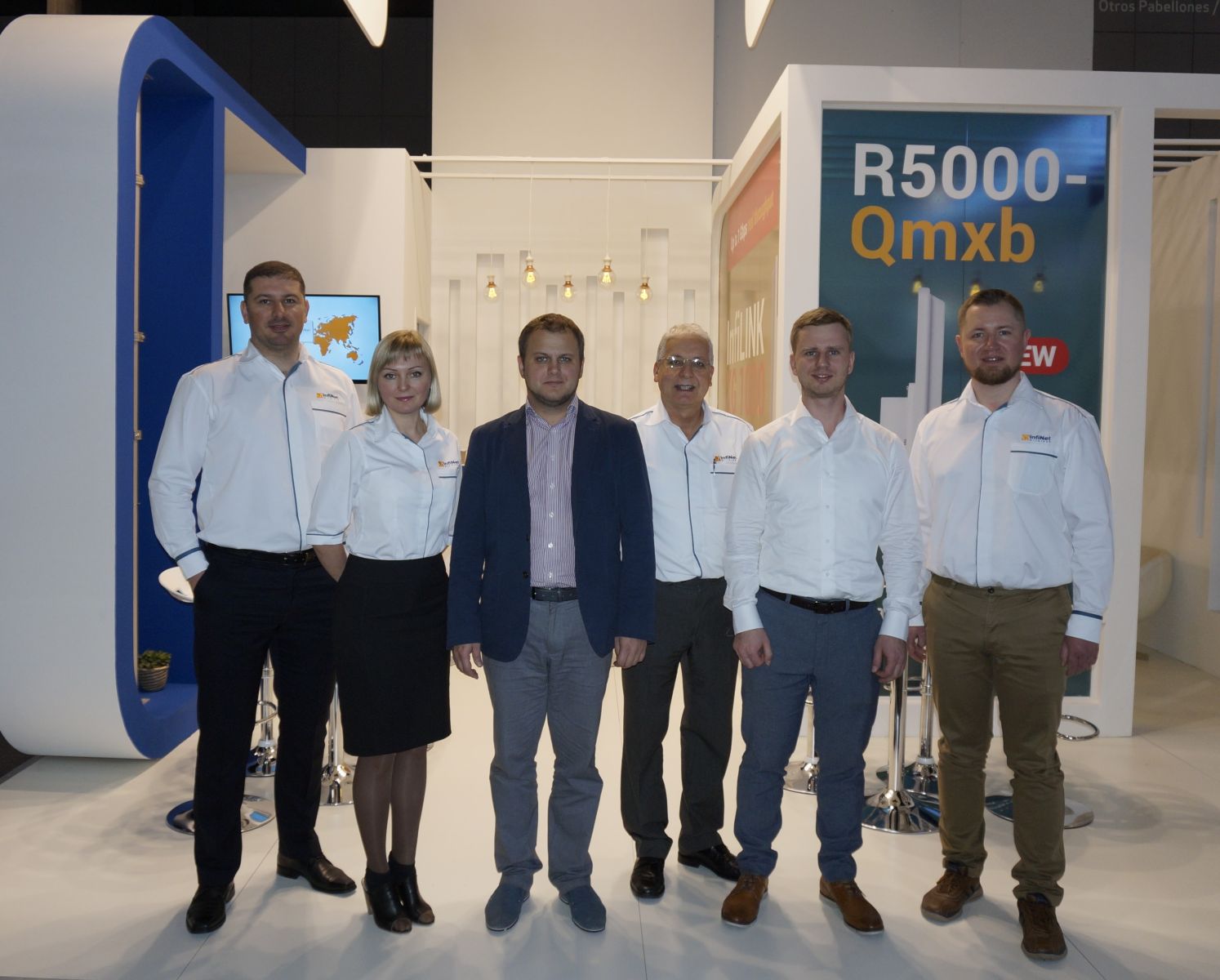 This event attracted the largest and most prominent manufacturers, mobile and fixed operators, Internet service providers and distributors from the communications industry, with a truly international attendance represented by exhibitors and guests from more than 200 countries.
The manufacturer successfully exhibited at MWC for the third year running. The InfiNet booth brought together the company's partners from Europe, Africa and the Middle East, while various members of the press interviewed management and the specialist wireless team held negotiations with potential clients and new partners.
InfiNet Wireless showcased its innovative solutions InfiLINK XG – 1000 and Qmxb R5000, as well as the InfiLINK XG family for 2, 3 and 4 GHz frequency ranges.
High-end InfiLINK XG – 1000 with throughput of up to 1 Gbps is one of the best in class solutions for building mobile backbone networks, networks for Internet Service Providers (ISPs) and private corporate networks. This device is designed by InfiNet engineers using intelligent algorithm for flexible adjustment of frequency depending on radio interference. This function allows network operators to apply the device in license-exempt spectrum.
Another recent addition to the InfiNet's portfolio that was on display at MWC was the Qmxb R5000 base station sector with an integrated dual-pol beamforming antenna through which the unit can adjust the signal direction diagram basing on subscriber unit location. It helps clients substantially increase overall signal level of each subscriber unit and weaken external interference.
Kamal Mokrani, Clobal Vice President at InfiNet Wireless commented: "MWC remains one of the key world events providing our team with an exceptional opportunity to collaborate with a number of new and existing partners. The InfiNet stand attracts customers and users of different frequency range systems who share their experience and exchange views on the market. It is the central location for meeting the world's engineers and analytics of mobile and wireless communications industry and discussing market development tendencies. It is safe to say that MWC networking helps InfiNet hi-tech solutions fully conform to customer expectations."