InfiNet Wireless announces that it has updated its InfiPLANNER radio planning tool.
New functionality has been added and several bug fixes and updates have been made available:
Installation guide - It is a PDF report with all carrier channel settings calculated by InfiPLANNER. The report contains coordinates, azimuth orientation, tilt angle, height of antennas installation and a short installation manual.
Coordinates lock option - this option locks any coordinate variations. It's impossible to change a point on a map and its coordinates manually with this option enabled.
Active Carrier Channel Focus System - an active carrier channel focus option has been added to the right settings menu. InfiPLANNER focuses on the selected link, which can now also be activated by double clicking onto it.
Updated - Data Copying System - when copying frequency settings users will receive a warning notifications about resetting equipment if previously chosed equipment are incompatible with the new settings. In the previous version equipment was resetting silently.
Orphaned points deletion - deletion wasn't available in the previous version.
New functionality - project deletion- deleting of projects was not available in the previous version.
Settings menu opening when making selection of a point - In the right settings menu the corresponding object will open if the point is selected on a map.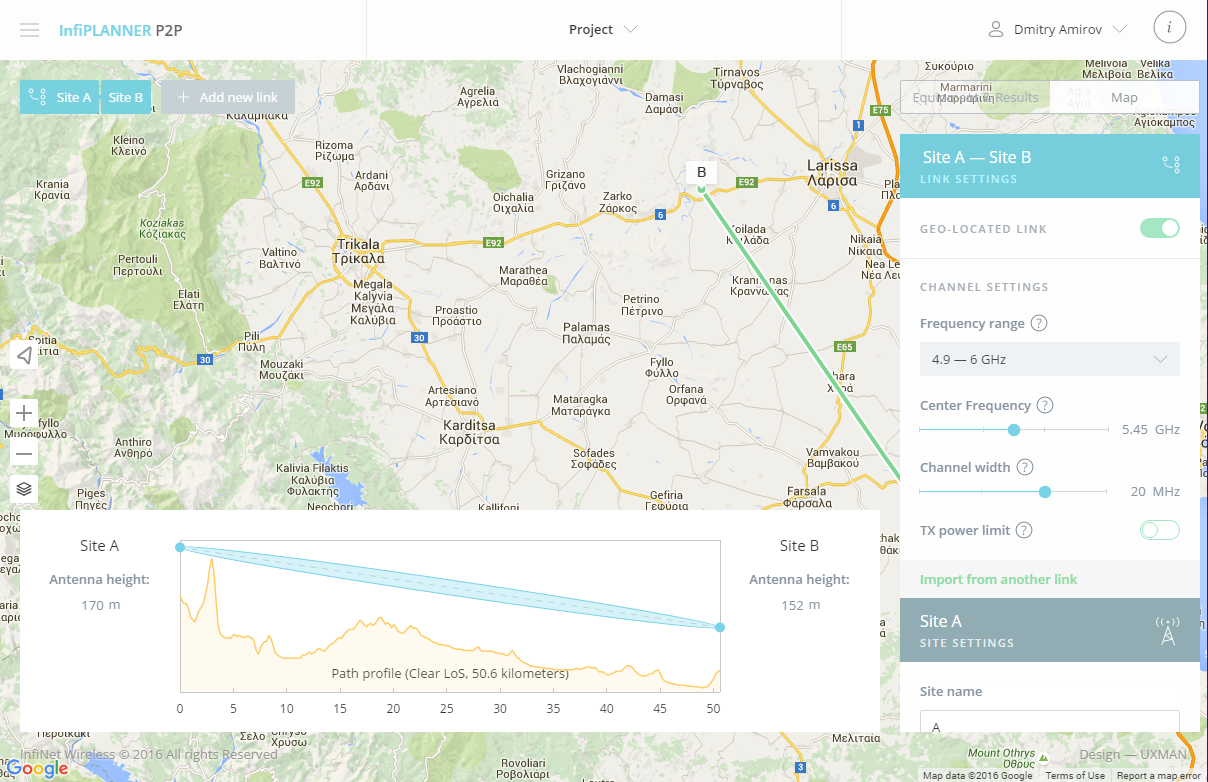 InfiPLANNER is now available at: http://infiplanner.infinetwireless.com (Registration required).
We are pleased to support you with your carrier channel planning and if you have any questions please contact us at: support@infinetwireless.com
Best regards,
InfiNet Wireless Team