On March 24th, InfiNet Wireless, a leading global manufacturer of fixed broadband wireless connectivity, held its annual Russian partner conference – InfiNet Club 2017 – in Moscow. Over 70 key business leaders from InfiNet Wireless's client, partner and distribution base, as well as corporate customers from Russia and the CIS markets gathered at the Marriott Grand Hotel.
The conference was opened by Roman Smirnov, InfiNet Wireless's Commercial director, who presented the company's achievements in 2016, namely, its latest developments, growth strategies, further extension of its global reach with the opening of new offices and the appointment of new distributors in a number of new territories around the world, including the Baltic states, Belarus, Ukraine, Kyrgyzstan and Kazakhstan.
Dmitry Okorokov, InfiNet Wireless's CEO, talked about interesting international projects and a further development strategy for strengthening the company's position on the global stage in Europe, Africa, the Middle East, Latin America and China.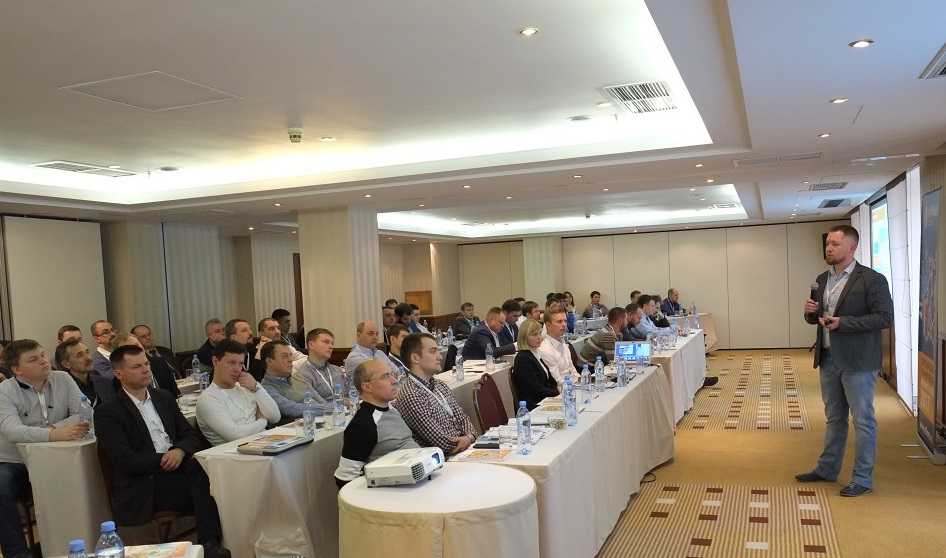 The technical session of the conference was devoted to InfiNet Wireless's latest technology innovations. Dmitry Gustelev, Deputy Technical Development Director, described the evolution of the R5000 product line, while Dmitry Amirov, Deputy Technical Director for Product Lifecycle Management, presented the InfiNet Ecosystem – a set of professional services that the manufacturing company provides to its customers and partners, comprised of network monitoring and planning tools, service support, training, documentation.
Andrey Koynov, InfiNet Wireless's CTO, then presented the company's vision of the most effective ways to develop fixed wireless systems in a speech that aroused much interest among the participants of the conference.
Following this, InfiNet Wireless's Marketing Director, Ekaterina Safronova, described promotion tools the company uses to explore new market segments more actively, accelerate the new solutions entering the market and focus on customer needs. Currently InfiNet Wireless is supported on a global scale by a PR agency located in the UK, as well as by regional agencies located in Dubai in the Middle East and Cape Town in Africa.
The partners shared their success stories of joint projects with InfiNet Wireless, with presentations on the projects on high capacity connectivity for the railway networks and broadband Internet access in harsh environments.
The conference ended with an entertaining gala dinner focused around informal networking.
The participants highly appreciated the excellent level of organization of the conference, the challenging agenda, as well as the excellent opportunities for making new business contacts.