On display will be the state-of-the-art Quanta 5 which is built on the most advanced hardware platform using InfiNet's latest Software Defined Radio (SDR) technology.
Operators in the LATAM region looking to overcome the challenges of increasing bandwidth demands and interference mitigation are set to benefit when InfiNet Wireless, the global leader in fixed broadband wireless connectivity, launches its latest SDR technology solution to the Latin America market at the annual Andicom conference in Cartagena, Colombia next week.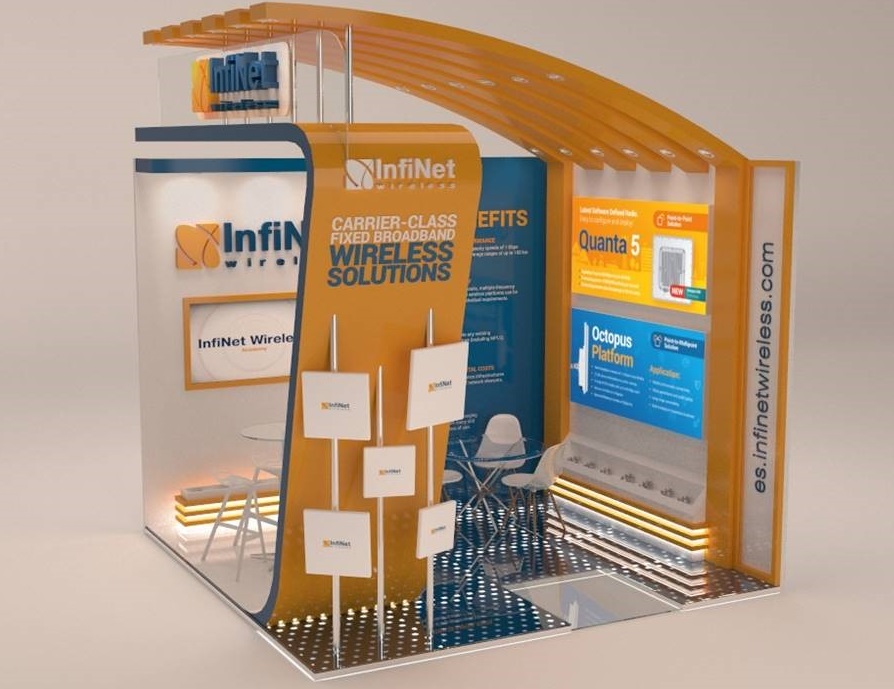 On display at booth 85, the Quanta 5 has been specifically designed to offer the highest spectral efficiency available in today's wireless marketplace. From sub-zero temperatures to tropical conditions, Quanta 5 is the company's brand new 5 GHz Point-to-Point solution which has a capacity of up to 450 Mbps in just 40 MHz, full Quality of Service (QoS) and a processing power in excess of 800,000 packets per second.
"Our solutions continue to break records across the wireless world and Quanta 5 is no exception. Able to cater for a range of applications, such as Internet access as well as high resolution video streams in a CCTV infrastructure, we are proud to have created the perfect spectrum efficient solution available on the market today. Quanta 5 is easier than ever to deploy and use, cost effective and exceeds all performance, mitigation and bandwidth demands customers may face," said Carlos de Lamadrid, Business Development Manager for LATAM at InfiNet Wireless. "Some of our strongest markets are in Latin America and events like Andicom are the perfect opportunity for us to showcase our technological breakthroughs to decision-makers and explain how our experience can help them address successfully all operators' challenges."
Quanta 5 delivers a comprehensive set of benefits in a Point-to-Point topology, all with a fibre-like performance thanks to InfiNet's proprietary management protocols. This new solution combines the complete set of features associated with Field-Programmable Gate Array (FPGA) platforms, with the added flexibility based on the company's WANflex operating system.
InfiNet's presence in the region was recently further expanded when its Colombian partner Avantec turned to InfiNet to support its operations launch in Bogotá. The announcement also represented a milestone between the two companies, cementing an already successful cooperation evidenced by more than 100 projects jointly implemented in just four years since the partnership began in 2014.
De Lamadrid added: "Returning to Andicom this year is a wonderful opportunity to present our recent successes in the region, further develop existing relationships and build brand new ones. We have a prominent role in the market, holding a number of events in the region, including an Annual Conference exclusively for our LATAM partners, and have recently established our own commercial and support presence in Mexico, Colombia and Brazil. Andicom allows us to demonstrate how InfiNet can meet any wireless requirements and overcome connectivity challenges, thanks to our global experience and growing family of wireless solutions."
InfiNet Wireless can be found at booth 85. Andicom takes place from 29-31 August 2018 at Cartagena des indias, Colombia.