Infinet Wireless is pleased to announce the opening of public beta testing for InfiMONITOR 2.1.0, InfiNet Wireless's operational control & monitoring platform for wireless networks.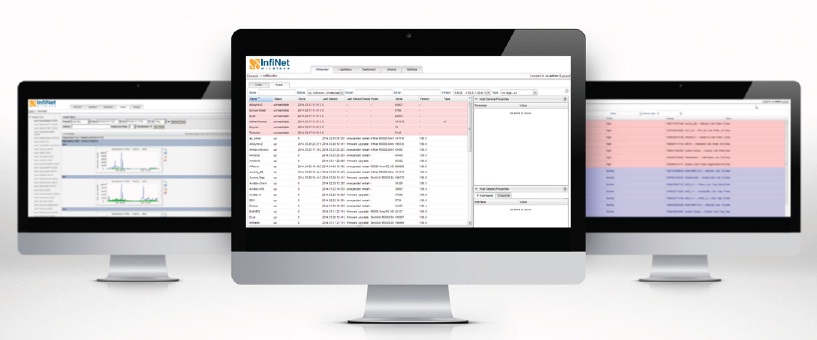 Following extensive deployments of the first generation of InfiMONITOR into a wide variety of customer networks, the second generation version builds upon the success of that first generation, as well as incorporating a number of new feature enhancements based on our customers' feedback. We strongly believe that this new release moves InfiMONITOR ever closer towards our vision of providing the "ideal" wireless network monitoring system.
The beta version of InfiMONITOR 2.1 is distributed as an ISO image, and you will need a server or virtual computer free of any pre-installed Operating System in order to install the program. The disc image has been made available for free download since the 1st September, 2015 at the following location: ftp://ftp.infinet.ru/pub/INMS/InfiMONITOR-2.1.0-amd64.iso
Enhancements in this version of InfiMONITOR have concentrated on improving cost savings and enhancing update and early warning systems for network administrators: in addition, we have also focused on dramatically improving the speed of system response changes, even when there are literally thousands of devices being actively monitored and controlled by the system. In order to achieve this, the software core of InfiMonitor has been completely redesigned, allowing us to provide significantly more capacity to installations carrying large numbers of InfiNet Wireless devices. Improvements have also been made to the net node autodetection mechanisms, and a newly-designed web interface will front the latest version of the system. Future feature enhancements based on the new software core will also allow us to take into account key features such as interlacing device control, graphical visualization of network condition and structure through the use of maps, and enhanced report generation – amongst others.
As always, our InfiNet Wireless technical support specialists will be happy to field your questions and technical queries connected with the functionality and implementation of InfiMONITOR 2.1.0, and we would also welcome feedback regarding feature enhancements, usability improvements and future development ideas for the system.