Taking part in the awards for the first time, InfiNet Wireless took out the top spot thanks to its presence and continued growth worldwide.
Thanks to its strong bonds in the Middle East, Latin America, Africa and Southeast Asia, InfiNet Wireless, global leader in fixed broadband wireless connectivity has won Global Business of the year at Live Russian Electronics 2018.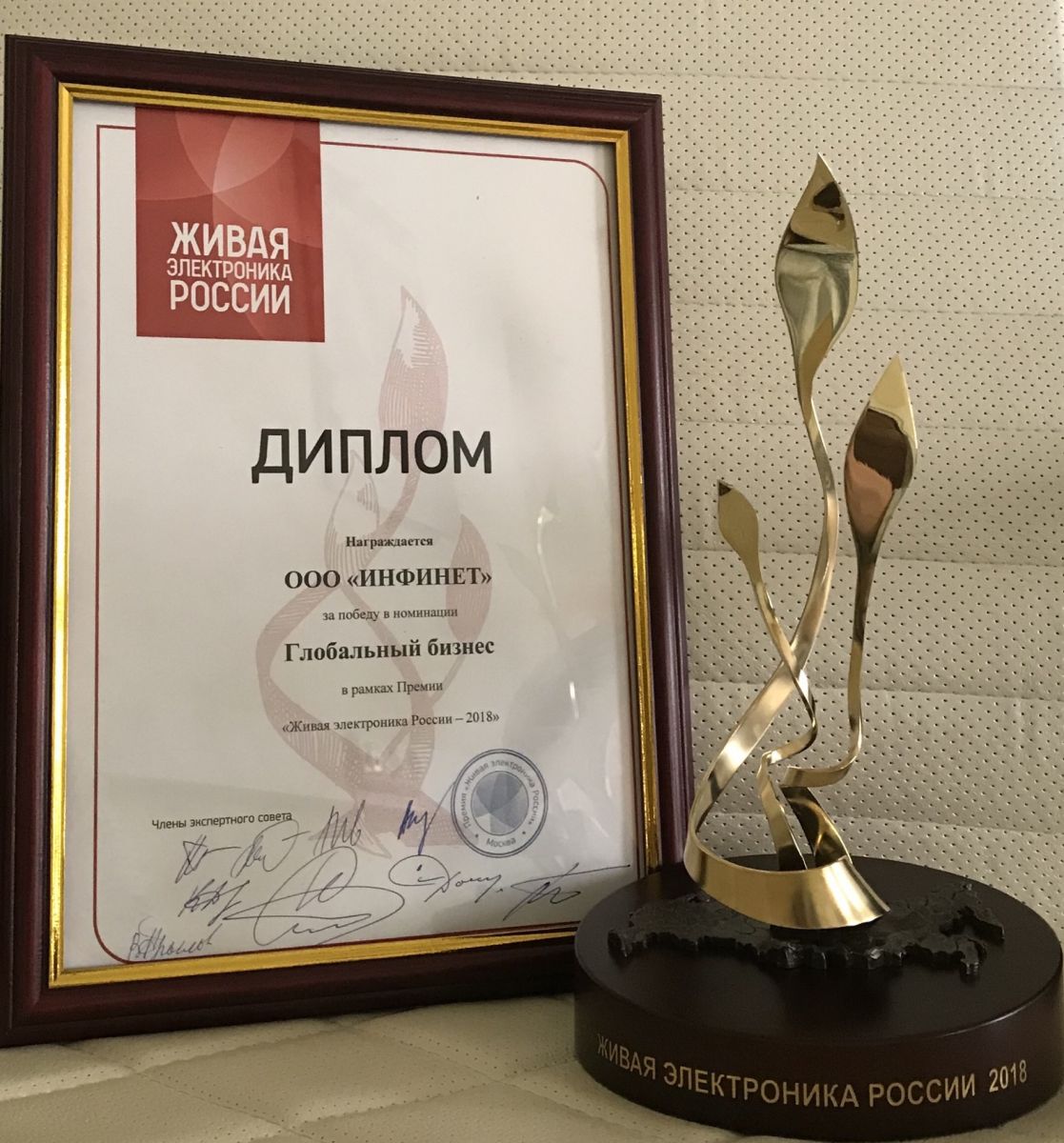 The win comes after a recent report by Dmitry Goverdovsky, business development manager at InfiNet Wireless, detailing the company's most recent project wins, current influence, capacity and plans for the future. Producing over 100,000 devices a year with over 100 distributors worldwide, the company is not only building telecommunication networks for operators and providers but is also supporting wireless solutions and services in areas such as transport, industry and energy sector.
InfiNet Wireless solutions were successfully deployed and utilized during major public events including the Olympic Games in London and Sochi and the FIFA world cup championship in both Brazil and Russia.
"We owe a great part of our success and growth to our incredible partners we have secured in region. We are constantly striving to build strong relationships and connections with technology leaders in local markets, who not only know and champion our solutions, but are key in understanding local specific business," said Dmitry Goverdovsky.
Live Russian Electronics is an annual forum, bringing together organizations industry leaders in IT development and telecommunication worldwide, with a number of enterprises, system integrators, distributors, with social and commercial organizations taking part as well. The prize, supported by Russian Fund of Cooperation in Development of Electronics, is awarded to the leaders in the IT and electronics for their outstanding contribution in industry development.
The CEO of InfiNet Wireless, Dmitry Okorokov added: "I want to congratulate my colleagues on receiving the global business award from Live Russian Electronics 2018. Such awards act as a powerful motivator for all of us to continue to evolve and develop innovative technologies that allow us to grow our business in such highly-competitive markets."