InfiNet Wireless, a global leader in Fixed Broadband Wireless Technology earlier this month participated in AfricaCom-2016. Held in Cape Town, South Africa, it is the largest and most influential telecommunications event on the African continent.
This was the first time that InfiNet had participated in this event, with the main objective of strengthening their already growing presence within the region. AfricaCom was a great opportunity for InfiNet's management team to meet with new and existing partners and share knowledge of InfiNet's achievements in all corners of the continent.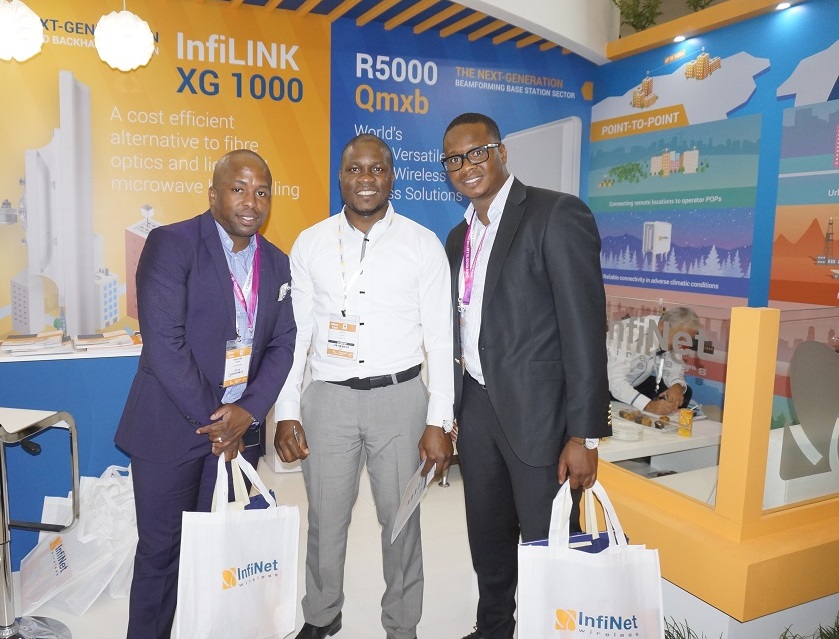 InfiNet's newest wireless products were launched during the event to the African market, namely the InfiLINK XG 1000 and the InfiMAN 2x2 Qmxb. The XG 1000 is the fastest Point-to-Point wireless solution available in the marketplace today and specifically designed to meet the backhauling needs of service providers and enterprises of all types for applications such as 4G/LTE backhauls, digital oilfields connectivity and wide area networking. InfiMAN 2x2 product family is now complemented by a brand-new smart antenna base station sector unit – known as the Qxmb. This latest addition to the Point-to-Multipoint family is aimed at typical WISP applications for connecting densely populated areas, video surveillance deployments in areas where unlicensed 5 GHz spectrum is congested and for Non-Line-of-Sight (NLOS) connectivity in urban environments.
Fixed Broadband Wireless technology is well suited to the African continent due to the ever-increasing demand for connectivity and the need to bridge the digital divide between urban and rural areas. InfiNet's solutions are ideal for the harsh terrain and are a cost-effective and perfectly suitable alternative to cabled infrastructures. InfiNet's solutions are today successfully deployed across the continent. Examples of these deployments include an state-of-the-art 'Intelligent Traffic Management' infrastructure in Cairo, Egypt, aimed at easing congestion, improving air quality and decreasing travel time, ultimately increasing productivity through dynamic road traffic monitoring and management. In Gabon, InfiNet's solutions are used to provide the communications infrastructure and link several offices belonging to various medium and large enterprises, whilst in Zanzibar, the main national communications service provider has deployed InfiNet solutions throughout its network to offer high capacity and reliable connectivity to its customers. Many other networks have been successfully implemented by InfiNet in countries such as Algeria, Morocco, Cameroon, Togo, Benin, Kenya, Mauritius, Senegal, South Africa, to name but a few.
"It was important for InfiNet to participate during AfricaCom to showcase our new solutions, as well strengthen our significant presence in the African market. It was also a great opportunity to talk with existing partners as well as meet new ones," said Kamal Mokrani, Global Vice President at InfiNet Wireless. "Africa is a diverse continent not only in its physical landscape, but also its political, economic, social, technological and environmental outlook, with each country and region having its own set of unique challenges and advantages. Despite all these challenges, we have had many success stories that have started to shape the wireless market in all parts of the continent. We are now starting to see huge demand for reliable internet platforms from various types of service providers wishing to replace legacy WiMAX deployments, as well as requirement for high-capacity backhauling solutions from mobile operators. These are areas where we will continue to play a major role over the years to come."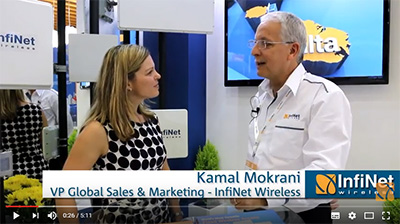 Interview with Kamal Mokrani, Global VP of Sales & Marketing at InfiNet Wireless, at AfricaCom - 2016