"We really treasure the reputation we've earned over 27+ years of successful projects"
Dmitry Okorokov, CEO, Infinet Wireless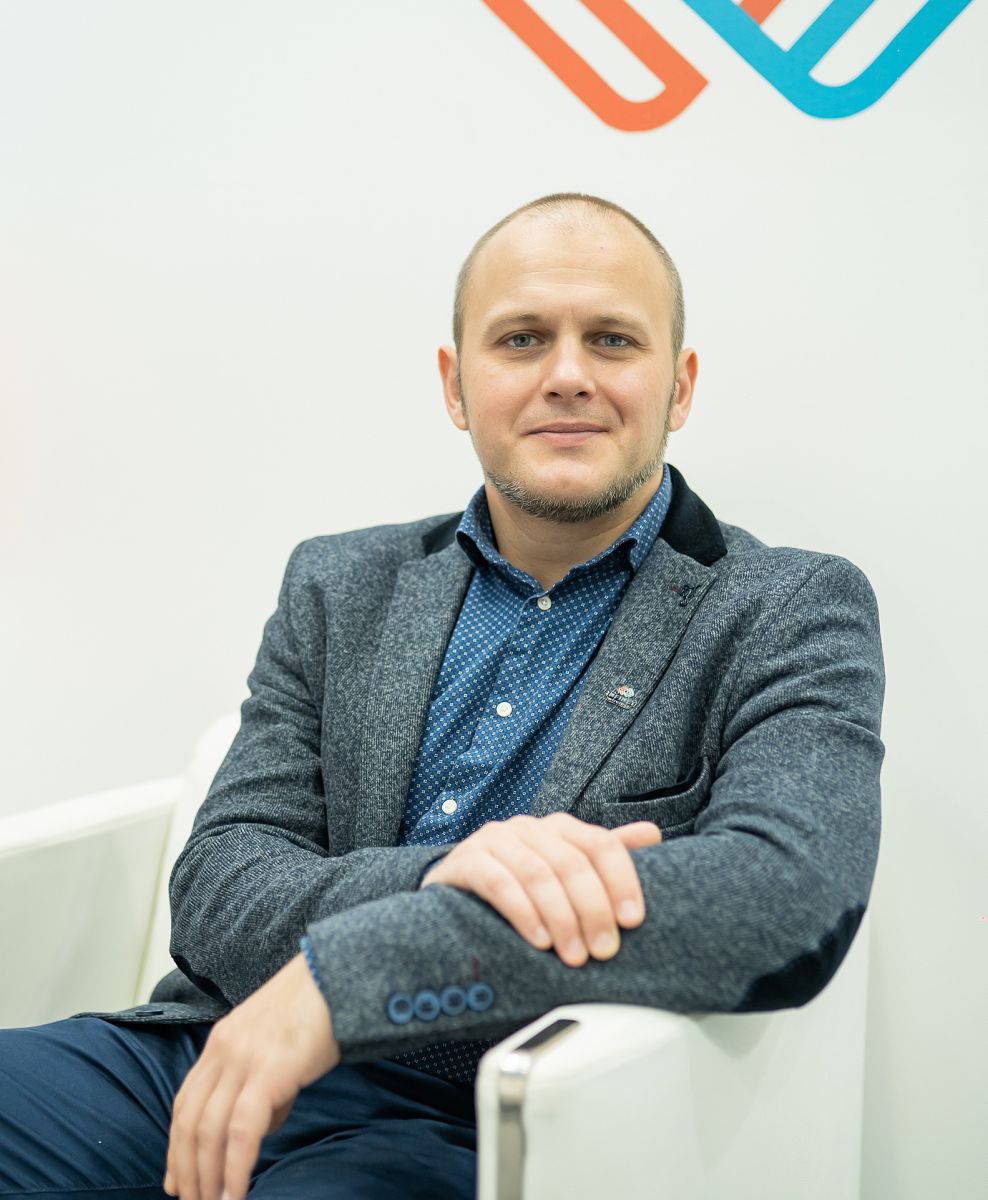 Teletimes International met with the Infinet Wireless team at GITEX 2020 in Dubai. Despite the pandemic, Infinet Wireless continued to expand its geographical reach and presence. The introduction of new Point-to-Point solutions, opening up a new regional sales office in the USA, as well as setting up a new training facility in Yaoundé, in the Republic of Cameroon and relocating its headquarters to Amsterdam (The Netherlands) have only been a few of the major initiatives of Infinet Wireless this year. It definitely makes it one of the most 'active' companies around now. Teletimes interviewed the CEO Dmitry Okorokov, the CTO Andrey Koynov, and the Marketing Director Ekaterina Safronova to get insights on Infinet's activities and a market brief from Infinet's point of view.
Teletimes: How would you comment on the communications sector and how it has evolved over the past few years (especially in the Middle East)?
Dmitry Okorokov: This year has been a bit strange in a way that you can easily differentiate it from previous years, because what happened has not been witnessed for at least the last few decades. The trends have been more or less the same across the globe, varying a little bit based on who got hit more or less.
In the Middle East and other markets, we have seen an uptake in projects related to connectivity. What people have realized is that although they have good connectivity before, it's not probably enough for certain things and situations. In other markets such as Kuwait, for example, or Saudi Arabia, which used to be the biggest market for Infinet in the Middle East previously, because of the oil prices mostly, there are tons of different projects going on.
I foresee that the next year will be challenging, especially for the government sector. On the one hand, there's a huge demand. On the other hand, everybody will try to limit cash outflows. But connectivity today is one of the basic human need, such as eating and sleeping. Therefore, as far as the government spending is concerned, I still hope that it will continue because it's one of the primary needs these days and as such, they will still allocate budgets for this.
Teletimes: There has been a great shift in terms of how connectivity is being used, how business is being done and a greater pressure on network delivery. How has your experience been through this shift?
Dmitry: The shift is definitely there but that said, people will not stay in homes forever; so, we have to know that this is temporary. The good thing however is that, now we are much more prepared for such a situation. There are other aspects as well, which we have realized only now. In the beginning of the pandemic, We were very worried that we will need to put everyone back home, especially the R&D team, but soon we had such an effective system that everything is working well. In fact, for some people, we consider that they continue to work from home because they just work better. Everybody has their own working habits, their own comfort levels, some people are even better working at night. Therefore, equipping the home with the ability to work has been a great benefit in many ways.
Teletimes: What will be the key focus for Infinet Wireless and its growth in the coming years?
Dmitry: From a geographical point of view, Middle East and Africa for sure will be our main focus. Shortly followed by Latin America. I would say that these three regions are our main focus. From a market point of view, we have always been strong in traditional vertical markets, such as telecom market, and the Wi-Fi area which will remain as the dominant market for many years to come.
We see year on year, in our growth as a company at the same time, that the chunk of this vertical telecom services market gets smaller than other applications, which fill in that space, like oil and gas, public safety and projects related to remote education. We've been seeing so much of remote education actually, just so much of that already. And this is just the beginning. So, I think that two or three years to come, projects like that will continue to fuel growth.
Teletimes: Infinet Wireless has built a great reputation for its quality? Would you like to share the factors behind this reputation?
Dmitry: What we're really proud of as a company is that everything we do, we do it in-house and we control everything. Starting from all the boards, DC enclosures. We design everything, including software, ourselves. What we care about more is the actual quality of our products, alongside with resilience because we know that our customers sometimes use our equipment in harsh environmental conditions.
For example, in one extreme, we have the very north of Russia, where the equipment is being used in open pit mining, in temperatures of below -55, with extreme winds and huge vibrations. On the other hand, you take Africa, some possibilities where you have extreme heat, humidity, and everything is next to the sea so you also have a lot of salt in the area.
We put great effort in our R&D, and our testing. We imitate harsh conditions, the temperature, the salt, the vibrations and different combinations of extreme situations. This is how the reputation of a company is built – one can put whatever you want on datasheets but only after years the real reputation is built, and it is based on the word of mouth coming from personal experience. We really treasure that reputation we've earned throughout almost three decades for now.
Andrey Koynov, CTO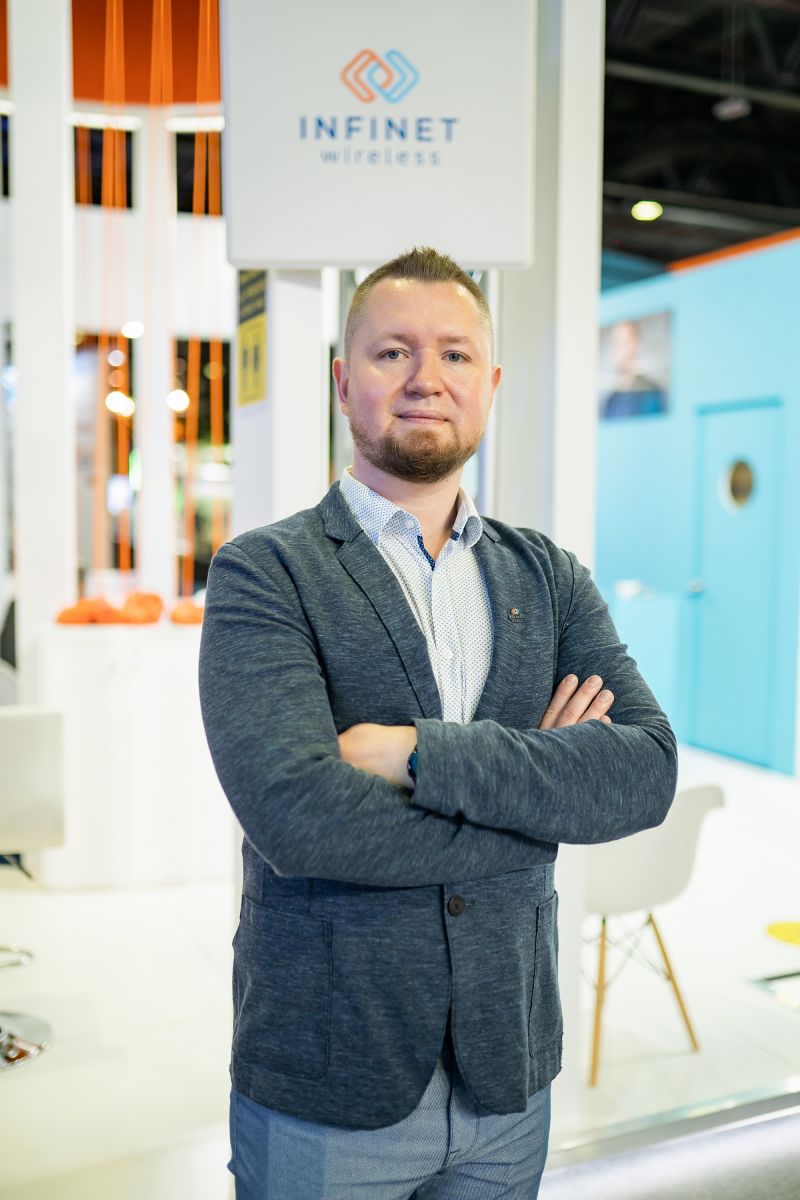 Teletimes: Can you please tell us a little about Quanta 5?
Andrey Koynov: Quanta 5 is one of the latest products in our Point-to-Point portfolio. It is based on a technology platform called Octopus SDR (Software Defined Radio), one of our major recent developments. We have a number of products based on it, including Quanta 6 and Quanta 70. This platform is intended to solve a spectrum deficiency problem, to resist hardest interference conditions and to meet growing performance requirements.
Teletimes: What makes the "Quanta" products from Infinet Wireless special?
Andrey: Quanta 5 is a record-breaking spectral efficient 5 GHz PTP solution, already deployed in a diverse range of applications. It also has a record of being used over a long distance, from backhauling Wi-Fi and 4G/LTE base stations to video-surveillance and mission critical requirements. It meets higher-than-expected demand for reliable and high-capacity Internet access for both urban and rural locations.
On the other hand, the new Quanta 70 solution marks a new era for Infinet Wireless, as it is aimed at deployments in the 71–76 GHz frequency range. Its usage brings many opportunities in this band which is unlicensed in most countries of the world. The potential of this new product family to provide reliable connectivity even over a long distance was clearly demonstrated during testing with one of our valued customers who achieved a 22 Mbps throughput over a distance of 51 km between the two Moscow region towns of Klin and Dubna.
Teletimes: What products are you highlighting at GITEX Technology Week, especially for telcos?
Andrey: At GITEX we are showcasing the latest generation of our Point-to-Multipoint solutions which raises the bar in terms of spectral efficiency. At the same, time for the existing customers and their networks it provides a smooth and economical migration path.
The infiMAN Evolution is a wireless Point-to-Multipoint solution operating in 4.9–6.4 GHz frequency bands. Built-in network firewall blocks suspicious traffic and ensures secure connectivity. For optimal integration into existing networks infiMAN Evolution supports numerous network protocols including dynamic routing OSPF and RIP, network address translation NAT and Q-in-Q VLANs. To provide high-quality services for customers there are tools for smart traffic prioritization and shaping.
Ekaterina Safronova, Marketing Director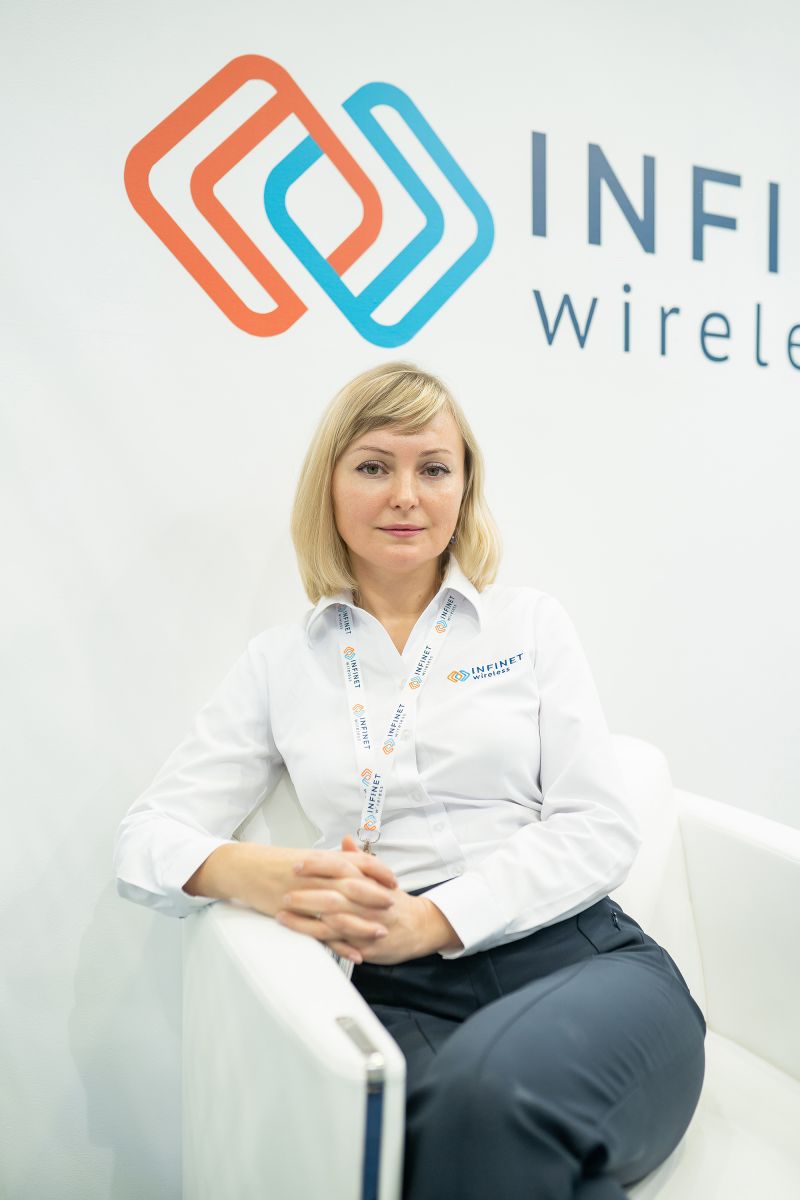 Teletimes: What are your plans for GITEX this year?
Ekaterina Safronova: First of all, we are very pleased to be exhibiting at GITEX Technology Week 2020. Being a key player in the fixed broadband wireless arena in the Middle East, we have the opportunity to present our leading-edge technologies and solutions. Our plan for this year, just like for previous ones, is to showcase our most recent additions to the portfolio, networking with industry experts and users from all over the world, and ultimately increase significantly our brand awareness in the Middle East.
Teletimes: During the pandemic, many vendors refused showcasing at GITEX Technology Week 2020 but Infinet Wireless decided to do it nevertheless. Was it reasonable in this tough time, and what are the benefits for Infinet Wireless?
Ekaterina: Every year, we take part in many different events. This year is of course totally different, but because of this, it's even more useful for us to be here. It's extremely important to show everyone we work hard to offer more cutting-edge solutions to our partners and customers. We keep growing, and even during this time, we are able to show what we have done already, and more importantly, we want to highlight that we adapt, we do not stop.
Teletimes: How important is GITEX Technology Week for your company?
Ekaterina: GITEX is without any doubt one of the major industry events in the region. Taking part in it, along with some of the world's top operators and integrators, is something we couldn't afford to miss. Not only will we be able to establish many new contacts, but also learn about market trends and plans for our target market sector. And of course, this event also helps us increase our brand awareness in the Middle East.