Realizing the Possibilities of Smart Cities: A Wireless Way
Realizing the Possibilities of Smart Cities: A Wireless Way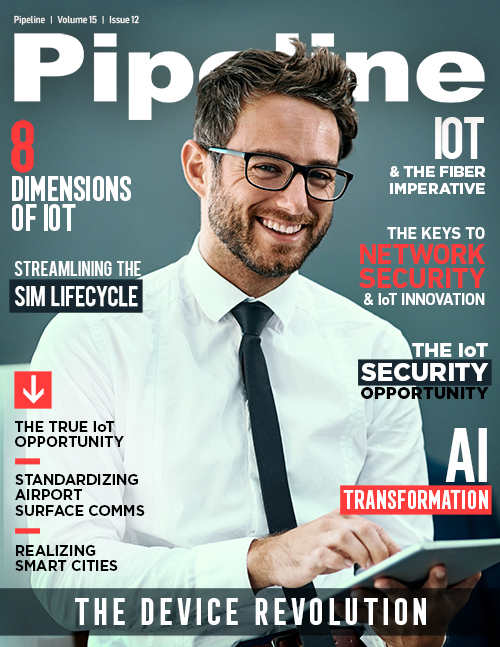 By: Carlos de Lamadrid, Dmitry Okorokov
As the world becomes smarter, fueled by a current industrial age characterized by automation and data exchange, so too does it become more densely populated and metropolitan. Today, 55 percent of the world's population lives in urban areas. By 2050, this proportion is forecast to jump to 68 percent.
These correlative developments have given rise to a new paradigm for urban living: the smart city. The swelling populations of the world's cities are aware of the capabilities of today's technology— like 5G and IoT—and expect their surroundings to be in sync with the possibilities and improvements in quality of life that these technological advancements can bring.
Improving sustainability, increasing security levels, and providing seamless public transport are a few of the many possible benefits of a smart city. One city wise to the potential rewards of pursuing a smart city blueprint is Guaratuba, a coastal city in the southern state of Paraná, Brazil.
The city's administration faced challenges in implementing a smart city project—challenges not unique to Guaratuba—including the best type of network infrastructure to underpin the interconnectivity of the smart applications.
The smart city case
Implementing a smart city design offers enormous potential return on investment for its population. The ways such an implementation can improve the lives of citizens are innumerable and far-reaching. A well-implemented project can manage technology to improve people's lives and, more specifically, achieve benefits such as contributing to improving the environment, saving costs to citizens, optimizing public services, strengthening citizen security, improving transparency in management of administrations, retaining companies, attracting talent, and improving communication with citizens.
The physical components required make up a smart city—and realize those benefits—can take many forms, all with a function of improving efficiency and sustainability in various sectors. For example, environmental sustainability requires systems that allow energy savings, efficient water consumption, promote recycling, reduce the emission of harmful gases, and promote the use of public and private electric vehicles.
Urban planning, including efficient traffic management, optimization of public transport routes and sustainable infrastructures requires, for example, public lighting systems with LED technologies and cameras with good resolution. For a more efficiently and transparently run administration and government, electronic management systems, online payment platforms, iCloud environments, broadband for mobile phones and free public Wi-Fi are necessary. Additionally, smart video surveillance systems can alert authorities and boost crime reduction initiatives.
And that's just for full-time permanent residents. Consider the potential for cities that welcome flocks of tourists each year. Guaratuba's vibrant tourism traffic contributes a considerable slice to the area economy. Therefore, in addition to benefiting its residential population, the pursuit of a smart city plan can mean considerable rewards when the tourism numbers are factored in.
Future-proofing cities and ensuring their sustainability, security and safety not only creates a better living environment for inhabitants but also ensures the area remains attractive to visitors and investors.
Yet, for these components to operate at an interconnected level—which is what essentially makes them 'smart'—they must be supported by the correct networking infrastructure. Otherwise, the benefits of the smart city hang out of reach.
The wireless way
When realizing the many facets of an interconnected city, planners must not underestimate the importance of facilitating the relevant type of infrastructure. Although any smart city relies heavily on its physical components, the services and support networks are equally as important. Why? Without them, these physical components would be obsolete.
A strong wireless connectivity network is a fundamental pillar of a successful smart city. Wireless connectivity is vital to transforming the city's traditional infrastructure into a living ecosystem with broadband communication, cloud computing, mobile smart devices, analytics programs, and sensors that measure noise, turn on lights, close doors, manage traffic lights, and activate cameras to keep an eye on streets.
To support a wireless infrastructure, it is important to have specialized standards and effective data management tools. To facilitate the wireless connectivity, specialized standards are crucial, as spectrum regulation and the use of licensed and unlicensed wireless technology to achieve connectivity in commercial, residential, and industrial buildings can support telecommunications services, energy management, personnel management, and smart building systems.
Additionally, the centralized management of big data is vital as smart cities collect masses of data from smart applications every day. Big data analysis can give actionable insights into the city's operations—such as intelligence on traffic patterns or service outages—and allow city administrators and businesses to make strategic long-term decisions regarding the best way to manage the city.
Groundbreaking solutions for groundbreaking ideas
It is on the basis of these principles, and with assistance from InfiNet Wireless and its local partner SmartGreen—an automation integrator that creates solutions through intelligent software and networks—that Guaratuba has successfully realized the potential of smart city implementation in Latin America. Let's take a closer look.
From the beginning, the administration considered key goals for its smart city implementation. The city's local government wanted to implement a smart city project to manage the consumption of energy and water in the area, efficiently manage its fleet of transit vehicles, measure energy consumption per home, and control street lighting. Furthermore, it aimed to facilitate connectivity to integrate and interconnect all telecommunication services—including data, Internet voice, and video surveillance—on a single, consolidated network.
To achieve the smart city goals of Guaratuba, InfiNet Wireless provided a complete wireless network, combining Point-to-Point (P2P) and Point-to-Multipoint (P2MP) access and backhaul solutions. The reliability and optimal performance of InfiNet Wireless' solutions have allowed for public buildings such as schools, health units and hospitals and management units to be interconnected to facilitate data, voice and Internet service.
Additionally, the city's public safety system was improved with the solution, as a video surveillance system was established including Optical Character Recognition (OCR) technology supported by SmartGreen's intelligent network solution, which was in turn integrated with InfiNet Wireless' wireless solution.
The network is based on InfiNet Wireless' solutions, including its InfiMAN P2MP and InfiLINK PRO and XG family P2P products, which provide record-breaking backhauls. Among other features, the systems connected 2,000 LED lighting points and 2,200 luminaire points, controlled energy meters and automation points, and executed cutting and reconnecting of meters. These functions greatly improved operational efficiency and, in turn, cut operational costs—helping to accelerate savings in key areas.
Now, Guaratuba has one of the most up-to-date smart city projects in Brazil, with an array of benefits attractive to its government, year-round residents, and tourist visitors. As noted above, InfiNet Wireless' products have played an important role by providing robust, reliable, and long-lasting solutions and maintaining all services without interruptions or errors. The Guaratuba case can serve as a beacon for the optimal approach to implementing the smart city approach elsewhere in South America—and beyond.
Pipelinepub.com July 2019