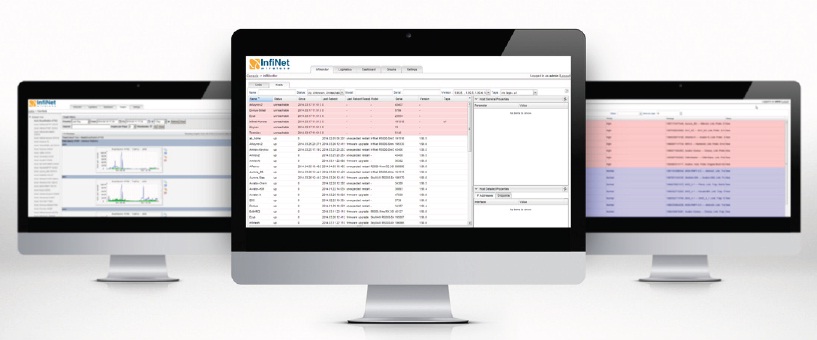 InfiMONITOR Network Monitoring System.
InfiMONITOR is a Network Monitoring System that enables service providers to monitor the status of InfiNet Wireless systems in their network from a network operations centre.
InfiMONITOR is implemented as a plugin for the Cacti open-source graphing tool. It providws a web-based visualization environment for network administrators, allowing them to benefit from its sophisticated graphing functionality and a suite of ready-to-use tools for monitoring the performance of InfiNet Wireless' network infrastructure.
Network Layouts
Links view
Hosts view
Alarm dashboard
Event log
Map view

(Roadmap item)

Hierarchical view

(Roadmap item)
Graphing Features
Automatic creation of graphs for key parameters

Unlimited history

Analysis tools
Discovering
Hosts and links auto discovery using OS WANFleX SNMP proxy functionality

Automatic addition of discovered units